Dear Colleague,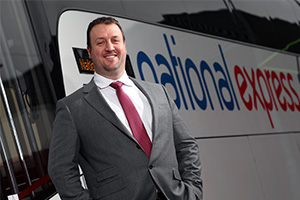 At National Express we are very proud of our brand and the consistently high standards our customers have come to expect regarding safety and customer service. As a customer-facing professional, you will be very aware of how important it is to deliver a great service for our customers every time and this Handbook is intended to be a useful tool for you to refer to when you need clarity, guidance or insights into all the different elements of serving our customers and supporting our drivers.
The Handbook is broken down into different key subject areas: Workplace Commitment, Safety, Customer Service Standards, Operational Information Accessibility and Inclusion, Ticketing, (HR Policies and useful information) Performance & Development, Attendance, Pay Reward and Benefits, Work-Life Balance), other Practical Information. This makes it much easier for you to search by topic to find the information you want to access and read about. I do hope that you will find the document useful and easily accessible.
We are also very aware of how things can change and the need to keep the information up-to-date. By making this important document available electronically, we can do this much more efficiently without the need to print and distribute updated versions which can then quickly become out of date.
Finally, I would like to repeat how committed we are to delivering a safe, professional accessible and customer-centric service for our customers, drivers and internal colleagues every time. Every customer provides us with an opportunity to impress and exceed their expectations. Please do take time to familiarise yourself with what is expected of you and some useful things to remember when dealing with the many different scenarios you will find yourself in as a customer-facing professional working for National Express.
Chris Hardy, Managing Director