Explore our Timetables
Find the departure and arrival times of every journey on our network
New Timetable Finder
We've listened to customer feedback and improved our timetable finder. You can search using destinations, find departure and arrival information and download any timetable you want to keep hold of.
Improved search
Easier to read
View and print PDF timetables
Share timetables via social media
View timetables by date
How to use our timetable finder
Please use the steps below to find the timetable for your journey.
Step 1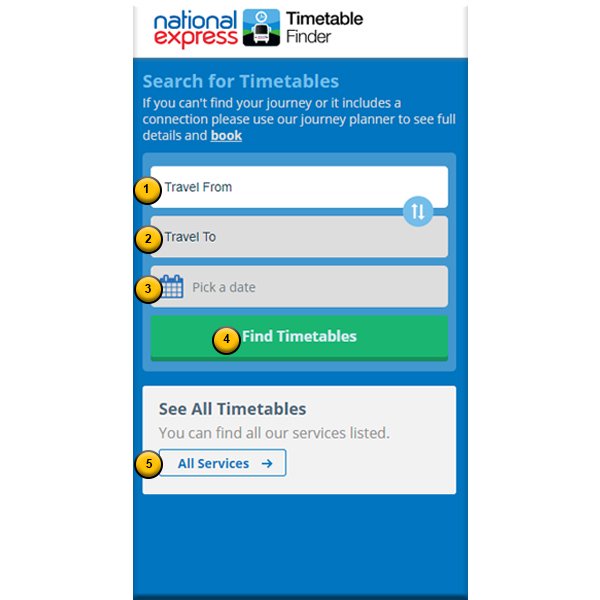 1. Enter your start location
2. Enter your destination
3. Select your date of travel
4. Click the green button for your timetable
5. You can view a full list of our timetables
Step 2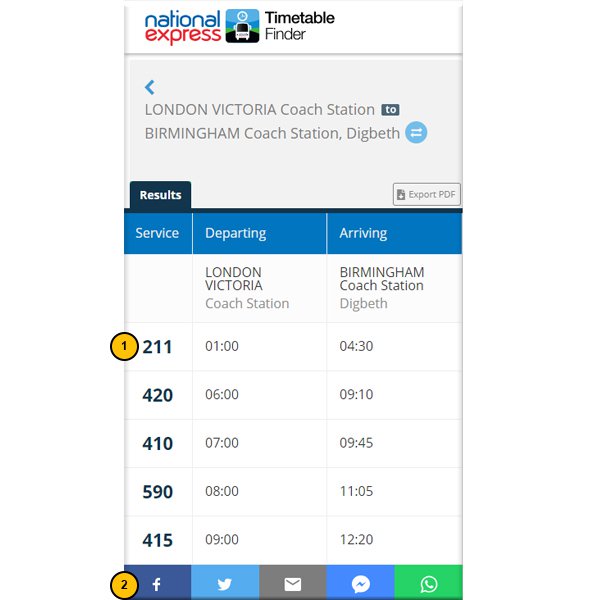 1. Clicking the service number will launch a new page allowing you to view the timetable specific to that service.
2. You can share this page with your friends and family through social media.
Step 3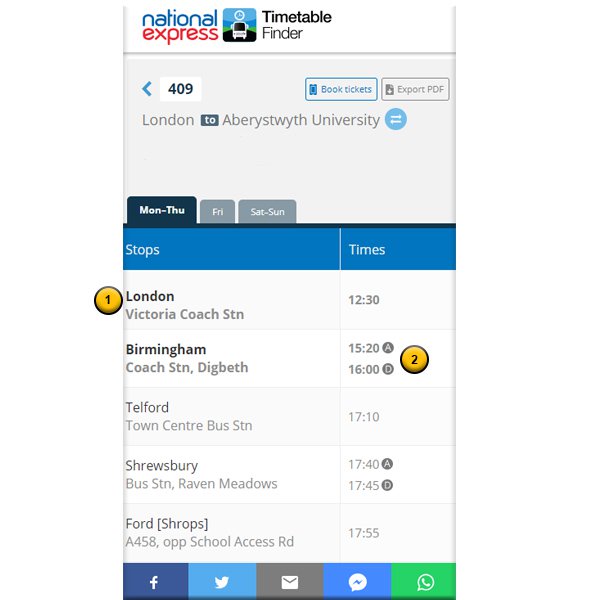 1. You can find stop descriptions for all the calling points in this column.
2. Times indicate arrival and departure into/from stops. At the bottom of the page, you will find a key for the abbreviations used.
Step 4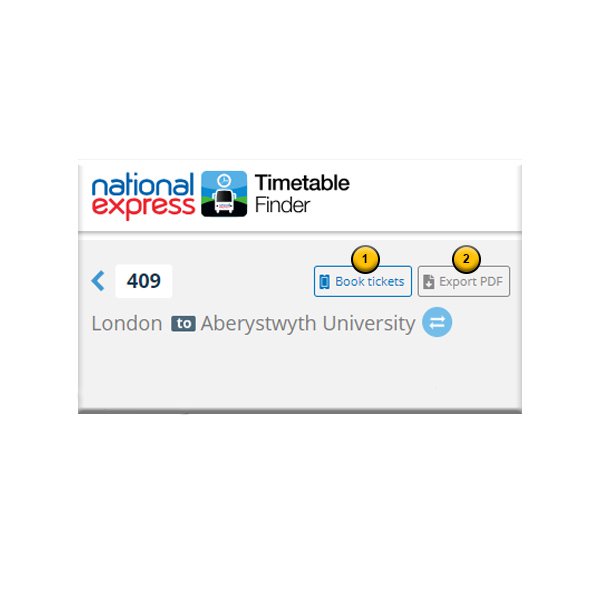 1. Once you're ready to purchase click 'Book tickets'.
2. Click 'Export PDF' to download your timetable.
Official Coach Supplier to Wembley Stadium
© Copyright National Express Ltd 2019
Searching for the best fares and times