Why there's never been a better time to take the coach
We're all feeling the pinch at the moment, but our great value fares mean that you can still get out and enjoy life's greatest feelings.
Whether it's your first time travelling with us or you're a loyal customer on board our coaches, we want you to have a comfortable and relaxing trip every time.
That's why we've put together our top 10 tips, including how to make some extra savings when travelling with us to help make your adventures in 2023 even better!
1. Book direct and in advance
Did you know that you can save by booking directly with us? Even better - booking as far as you can in advance will give you access to our best fares, so you can spend more on food, drinks and souvenirs while on your trip.
Take a look at our Cheap Coach Fares page and check out the lowest prices you'll find on some of our most popular routes.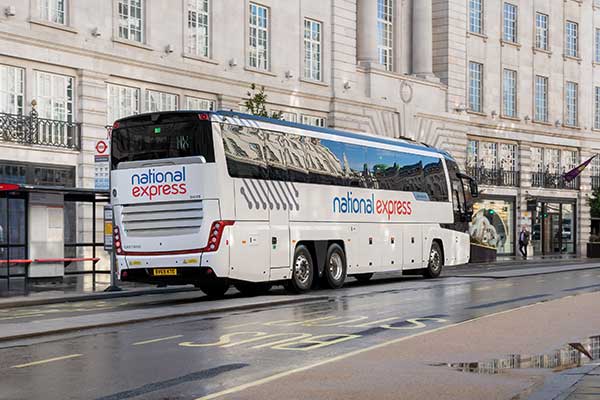 2. Sign up to 'My Account' and save
Planning to make the most of our services this year? Then signing up to 'My Account' is a must. It's free, and makes booking and travelling super easy - you can buy tickets faster, keep them in one place and even amend your trip if you need to. What's more, you'll also avoid booking fees!
Find out more about the benefits of having your own account with us on our My Account page.
3. Pick your travel perks
We want to make your journey with us as comfortable as possible, which is why we offer a host of optional extras you can add to your booking. So whether you could use a little extra legroom, need more flexibility on your travel options, or want to reserve a certain seat to ensure you're with your favourite travel buddy, you can do this with ease.
4. Take the kids for less
We know that when you have a family, the cost of trips can soon mount up. That's why when you travel with us, kids fares are discounted by 25%, or under 3's travel for free when sitting on your lap. There are no discount codes to worry about or any strings attached, your discount will simply be applied at checkout automatically.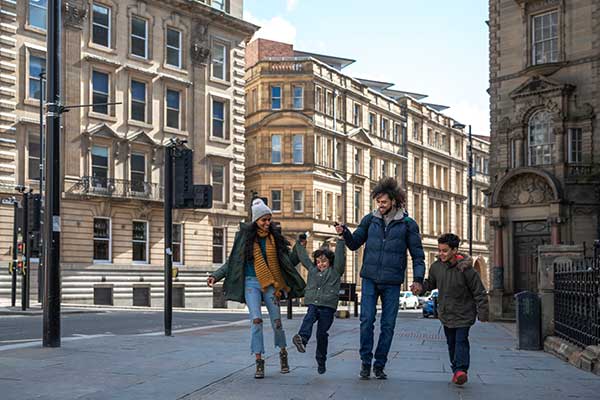 5. Beat the costs of being a student
We know those student discounts can make a real difference, so we like to do our part by giving you some great deals with our partners. We've teamed up with great brands like Amazon Prime Student, Student Beans, UNiDAYS and TOTUM to give you 15% off your trips!
Explore the benefits of travelling with us today on our Students page.
6. Get a Coachcard
If you meet the requirements, you should definitely get yourself one of our Coachcards, which will help you save even more. Choose from the Young Persons Coachcard, Senior Coachcard and the Disabled Coachcard. Once you have your card, you can start saving ⅓ on Standard and Fully Flexible coach fares all year round.
Discover more about our Coachcards on our dedicated page.
7. Different ways to pay
We know life can be unpredictable, that's why we like to offer lots of different ways to pay whilst still giving you great value fares. Whether you're booking online in advance or buying your ticket at the station right before hopping aboard, you can guarantee you'll be getting a good deal.
We also accept Amazon Pay and the option to split your payments into 4 interest-free instalments using ClearPay.* All you have to do is select how you would like to pay at the checkout.
*By using Clearpay, you are entering into a credit agreement. If you do not pay your instalments back in time, you risk accruing late fees. More information can be found on our website.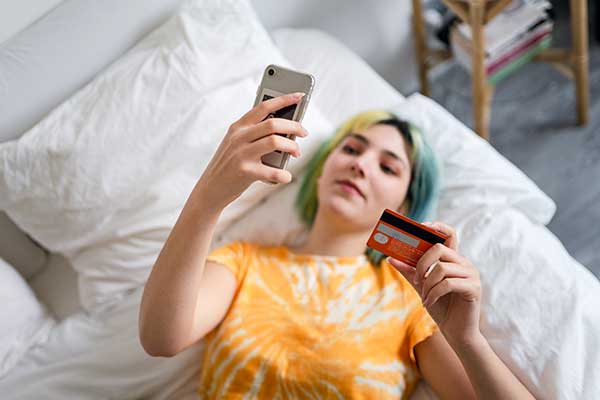 8. Get your gadgets in order
Now that you've made your booking, it's time to make sure you've got your travel essentials. Most of our coaches have USB ports so you can charge up your gadgets - perfect if you like to catch up on your favourite shows during your journey! As well as your charging cable, a good pair of headphones will help your journey breeze by. (It's also a great way to keep kids entertained, but you already knew that!)
9. Creature comforts
Our coaches are designed with comfort in mind and have premium-quality seating, heating and air conditioning systems. We also offer free Wi-Fi on board, so you can block out the world around you and pretend you're in a music video, watch your favourite shows, or do some online shopping.
You can find out more about what else is onboard by visiting our Our Coaches page.
10. Sign up to our mailing list
And the cherry on the cake - you can be the first to know about our competitions, prize draws, exclusive offers, discounts and more by signing up to our mailing list!
You can do this with ease through My Account, or visit our Sign Up page for more info.
Finally, Don't forget to follow our social channels to keep up to date with the latest news, updates and travel inspiration.