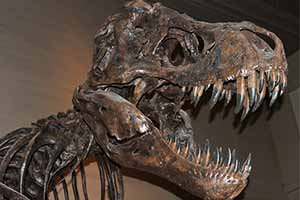 Travelling to London doesn't have to be expensive. There're actually plenty of free things to do that the whole family can easily enjoy.
We recommend the incredible Natural History Museum. Discover unbelievable natural wonders, from zoology and fossils to volcanoes and human biology. There's no better attraction to entertain the kids, plus its absolutely free!
If you don't fancy spending the day indoors, however, London has hundreds of outdoor activities where you can enjoy the fresh air. Two of our favourites are Hackney City Farm and Crystal Palace Park, where you can spend your day mingling with cute animals or searching for Victorian dinosaur sculptures.
Find more great ideas for the family on our London Destination page and book with ease using the blue journey planner.