Edinburgh – Pumpkins, Tumshies and Tattiebogles, £9-£11
For some spooky farm fun, Almond Valley just outside of Edinburgh has several chilling activities to get stuck into. Follow the trail to find dozens of scary scarecrows that may have a clue for you. Collect all the clues, and there may be a prize waiting for you…
Explore the rest of the farm and try out some crafts in the museum, pick your own pumpkin and enjoy the spooky displays.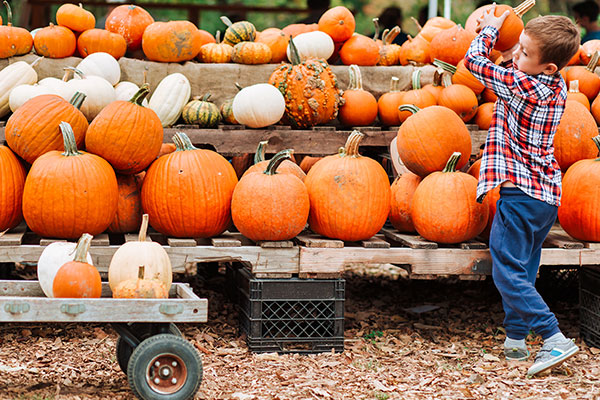 Blackpool – World Fireworks Championship, free
If you fancy enjoying the half term with a bang, then head down to Blackpool for their annual World Fireworks Championship. Throughout October, there will be a series of stunning displays set to music in front of the iconic Blackpool Tower, and are all free to watch. Pick your weekend to 'ooo' and 'ahh' at fireworks from Barbados, Wales or Finland.
What better excuse to spend a weekend in Blackpool, and perhaps experience more of what this seaside town offers?
London – The Cartoon Museum, Free for under 18's, £8.50 per adult
Do your kids love cartoons? Then head down to The Cartoon Museum in London. The museum showcases the best of British cartoons, dating all the way back to the 1800's. Discover thousands of original artworks including cartoons, comics, caricatures and animations. There are also regular events and exhibitions to explore to inspire the next generation of cartoonists! And best of all – under 18's go free!
Wakefield – Wicked Wakey, free
On the weekend before Halloween, Wakefield City will be transformed into a spooky sight to behold. With shops and outdoor spaces dressed in their Halloween costumes, you are invited to explore two creepy selfie rooms, enjoy street entertainment, take part in some spooky crafts and even ride the Tiny Train of Terror, all for free! So pop on your costumes and enjoy stories from beyond the grave!
Visit wakefieldbid.co.uk for more information.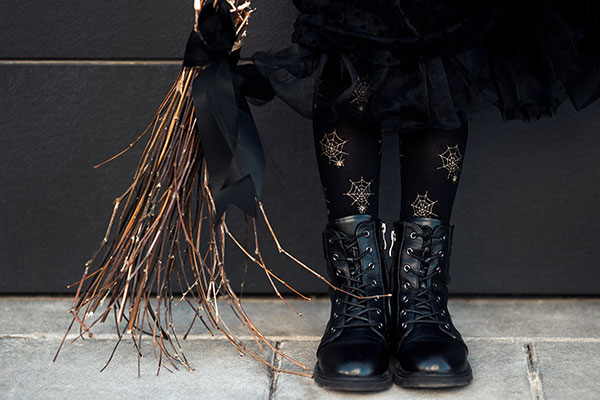 Southampton - Pumpkin Time!, £4.50 per person
Calling all pumpkin lovers - have some fun on the farm and get your pumpkins to carve at Sunnyfields Farm in Southampton. The whole farm will be packed with pumpkins for you to choose from, along with photo opportunities and pumpkin-themed food for you to sample. If you stay late, you can even experience the farm at sundown and enjoy the twinkling atmospheric lights!
Worcester – All Things Wild, £6-£16
For the dino fan in your clan, visiting the Dinosaur Experience at All Things Wild just outside of Worcester is an absolute must. Take a step back through time and come toe-to-toe with over 40 life-size dinosaurs, learning all about what these prehistoric monsters got up to. Travel by dino land train to find out even more about some of the most popular dinosaurs, before heading to dino diggerland to uncover some fossils. Imagine what their teachers will say when they say they met a real-life dinosaur over the half term!
Leicester – Diwali, small fees for some events & activities
Experience some amazing Diwali celebrations in Leicester this October. Also known as the festival of lights, Leicester will be illuminated with a beautiful light display from 9th October. The lights switch on is set to be a bustling celebration, with traditional music and dance, with a range of other events taking place throughout October. Experience the Mela Bazaar, create your own paper lanterns and boats and light up the canal with your creations.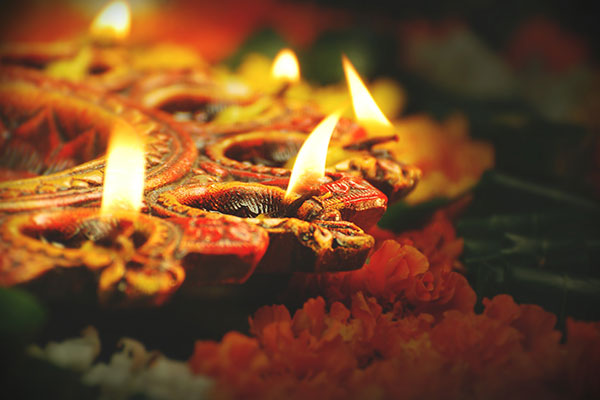 Bath - Royal Victoria Park, free
Let your little ones loose in the fallen leaves at Royal Victoria Park in Bath. This 57 acre park was once an arboretum, and is still home to botanical gardens, so you can catch the last of the seasonal flowers. There's plenty of activities to keep you occupied throughout the day too, with an 18-hole mini golf course, an adventure playground and a cafe on-site. Is there a more perfect place to tire out your hooligans whilst enjoying a coffee?
Glasgow - Pollok Country Park, free
Just a short way from the middle of Glasgow is the beautiful Pollok Country Park - the perfect place to welcome in the new season. The extensive woodlands and gardens provide a peaceful sanctuary for you to explore, and the woodland and riverside walks make it easy. There is of course a play area for the kids to tire themselves out on, and either a picnic area or a restaurant for you to re-fuel. Turn those monsters loose, sit back, and enjoy this peaceful park!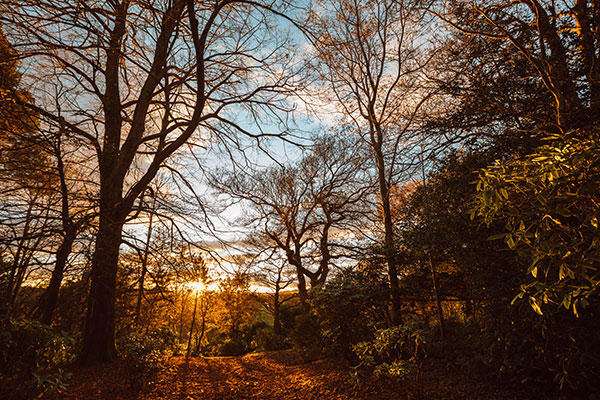 Birmingham – Cannon Hill Park, free
If you're fancying one last picnic in a picturesque park, head to Cannon Hill Park in Birmingham. With mini golf, tennis courts, play areas and an arts centre to explore, your little ones are bound to enjoy a day in the fresh air before the nippy weather sets in. Don't forget your picnic blanket and thermos of tea!