But there's also a lot more on offer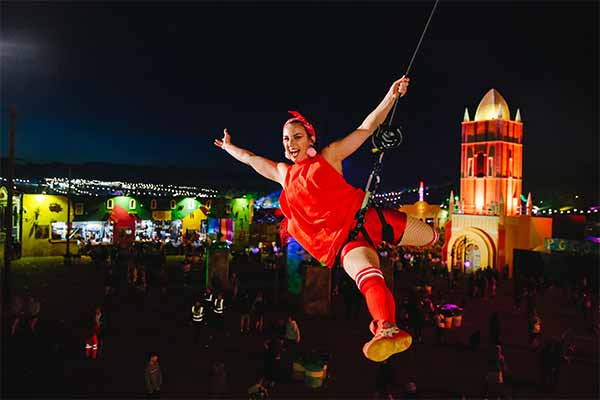 Image credit: Derek Bremner
While going to see a favourite singer or band might be the reason that most people get a ticket, music isn't the only thing that makes festivals great.
Most events are now filled with entertainment beyond music, including art, comedy and film screenings. Even if you're not a fan of the headliner you'll still have lots of different zones to visit, food to try and activities to participate in.
If you want even more variety then check out festivals like Wilderness, where swimming in the lakes, mass morning yoga, axe throwing and cricket matches are all part of the jam-packed schedule. A Green Man settlers pass even gives you special discounts on local heritage sites, galleries, castles and more so you can unearth the very best of Wales.