Top places to visit in Bath
Time to try somewhere new?
If you're thinking about your next adventure on the coach but aren't sure where to go next, maybe it's time to consider Bath. As a town steeped in rich history, Bath has plenty to discover.
So come with us on a little journey as we take you to some of the top places to visit in Bath and start to plan your coach trip today…
Pulteney Bridge
One of the most stunning spots in Bath and a great place to stop and relax after a day of exploring, Pulteney Bridge is a must-visit during your trip. Famous for its classic, Georgian architecture and beautiful views, the bridge was even the site of Javert's suicide in the film Les Misérables.
You can even catch boats leaving from the bridge to take in a whole new side of Bath on the water.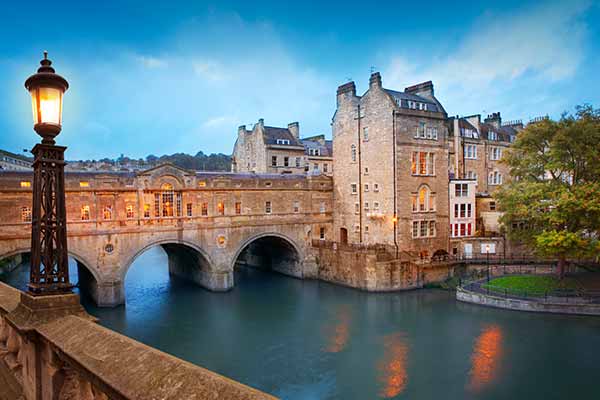 Bath Abbey
The Abbey is a place that brings together people from all different backgrounds, faiths and cultures to explore the awe-inspiring structure that has stood for over 1200 years. Bath residents are happy to welcome new people to the Abbey with plenty of stories to share about its past.
You can join a service, take a tour of the towers (recommended for the incredible views alone), or simply sit back and appreciate the peace and tranquillity that comes from experiencing such a special place.
Roman Baths
If you're a history buff you're in luck here as the Roman Baths are some of the world's best surviving Roman remains. Expertly preserved, you'll be able to see the Baths filled with hot spring water each day, how the Roman people spent their leisure time and even get the chance to taste the spa's water, which was said to have healing properties.
If you like you can also stay for some afternoon tea in the Pump Room restaurant, a truly unique place to rest your legs.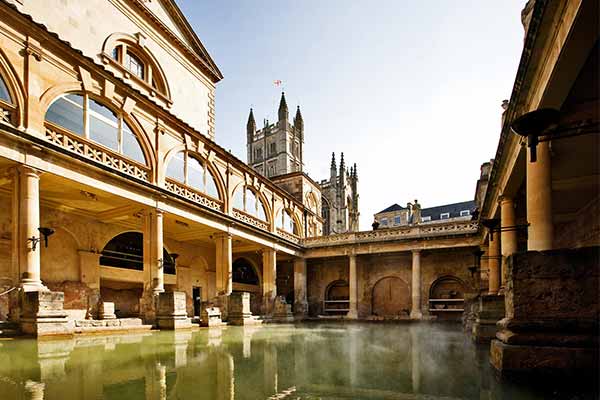 Sally Lunn's Eating House
Lesser known than some of Bath's more famous attractions, but just as …sweet (sorry), this bakery is based in one of the oldest houses in Bath and serves up the original Sally Lunn Bun.
So who was Sally? Sally Lunn was a French baker and refugee who arrived in Bath in 1680 and opened her bakery. It became very popular amongst locals for her sweet buns (very much like a teacake) that are still served to this day.
Drop in and enjoy a bun in the day, or finer foods in the evening, and explore the basement museum too!
Royal Victoria Park
There's never a bad time to walk around the picturesque grounds of Royal Victoria Park. Whether you visit on a crisp winters day or middle of summer, there's plenty to enjoy.
Sweeping over 57 acres of central Bath, Royal Victoria Park was opened by its namesake in 1830 (although she never returned after an ankle-related insult!) and has since grown to include tennis courts, an adventure playground, mini golf and more!
It's the perfect place for a good walk alone, to relax with friends and family or just to tire out the little ones.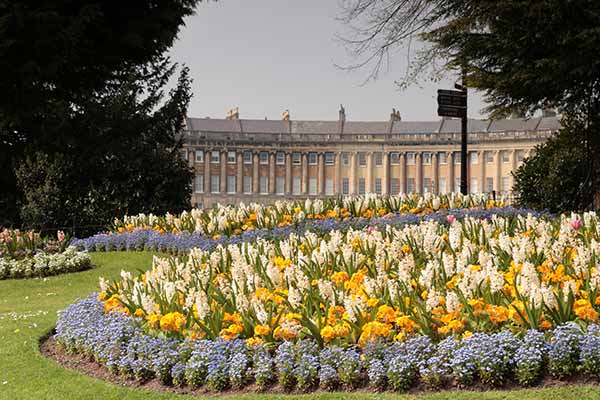 No.1 Royal Crescent
While you're enjoying the park you should also take time to visit No.1 Royal Crescent, Bath's resident Georgian museum. Researchers have taken every length to transform this incredible townhouse to give the feeling of stepping back into the 1700s as soon as you walk in.
Discover all about life in Georgian Bath and explore every nook and cranny of the house, with a soundtrack of your expert guide's stories to keep you entertained.
Definitely one for those who enjoy the traditional side of England, Bath is as fascinating as it is beautiful. So why not visit our Bath destination page, learn even more and book your coach tickets?
Official Coach Supplier to Wembley Stadium
© Copyright National Express Ltd 2019
Searching for the best fares and times