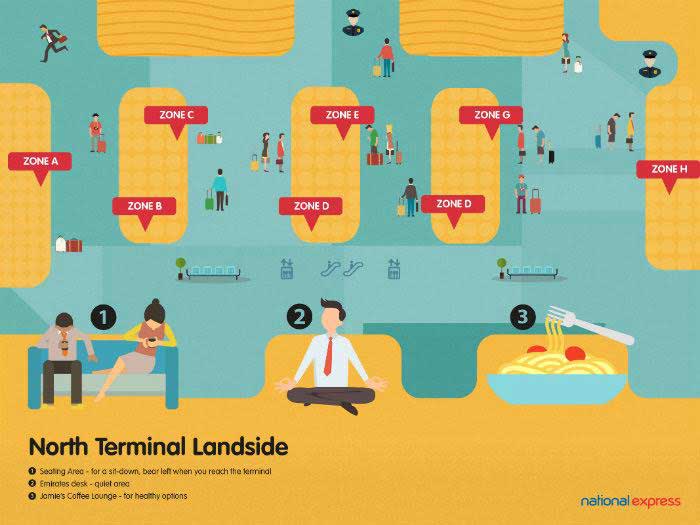 Hungry? There's no shortage of dining options, to suit any taste or budget, from Michelin-starred restaurants to fast food and everything in between.
Wondering which pub serves the cheapest pint? Of course you are. These things are important when you're preparing for a flight, as is knowing which stores offer free samples, or whereabouts in London Gatwick you can kip on a comfy seat.
Travelling with children? There's no end of fun for the little ones while you're waiting for your flight. Gatwick is an accredited Family Friendly Zone, with cool play areas where the little ones can kick back, watch TV, and play games while you relax.
Or if you just fancy a good old explore, there's no end of hidden gems waiting to be discovered at Gatwick; from lively bars to relaxing spas, from art exhibitions to family fun areas: with these maps on-hand, you'll have no trouble finding whatever you're looking for.
Something to bear in mind: at Gatwick Airport it takes at least 10 minutes to get to each gate, so make sure you allow plenty of time for this.
As long as you keep a close eye on the information screens and keep our maps to hand, you should make it to your destination just fine.
Enjoy your flight!