2. They tell epic stories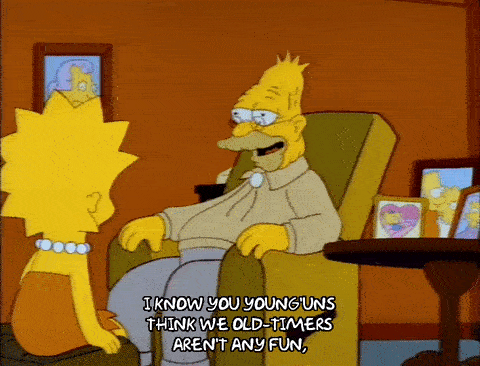 Whether it's playground games at school, time serving in the war, or the exact moment when Nan and Grandad first locked eyes with one another, it's a well known fact that grandparents tell the best stories.
Can we be that cool when we're their age, please?
Image credit: giphy.com