Get a selfie with Kim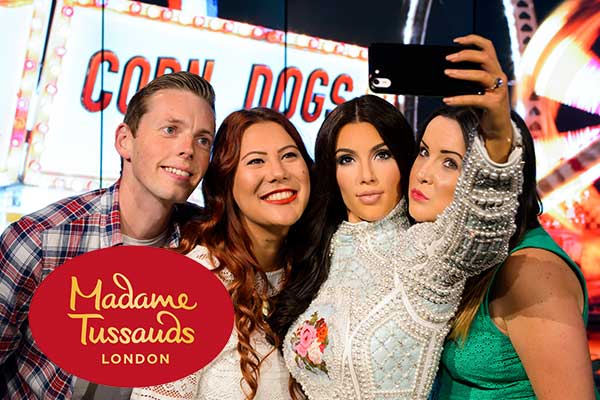 Where: Madame Tussauds
Okay, so it may not be the real-life, break-the-internet Kardashian, but you can still get the perfect selfie with her waxwork double, and hundreds of other world-famous stars at the magnificent Madame Tussauds with our 2 for 1 offer.
Image credit: visitbritainimages.com
We think that settles it. You don't need to spend a tonne to have a coachload of fun in London. So, whatever you do first, be sure to tweet us and let us know, or tag us in your Instagram photos.
Plan your London adventure now and order your tickets below.