Find the best things to do near our coach stops
Travelling to London by coach? With so much to do in the capital, it can be hard to make plans. So why not take the effort out of it with this handy blog on what you can find near some of our most popular stops?
These stops include:
Victoria Coach Station
Liverpool Street
Golders Green
Stratford
Marble Arch
Find your favourites below and plan with ease today!
Victoria Coach Station
1. Buckingham Palace
Walk: 6 minutes
Tube: none needed!
Just a short walk from Victoria Coach Station is one of London's most iconic landmarks.
See the official London residence of the Royals featuring 775 rooms and one of the best places to take lots of great pics.
Don't forget to watch out for the changing of the guard; lasting 45 minutes and starting at around 11.30am, it's a brilliant spectacle and a must-see on a trip to the capital.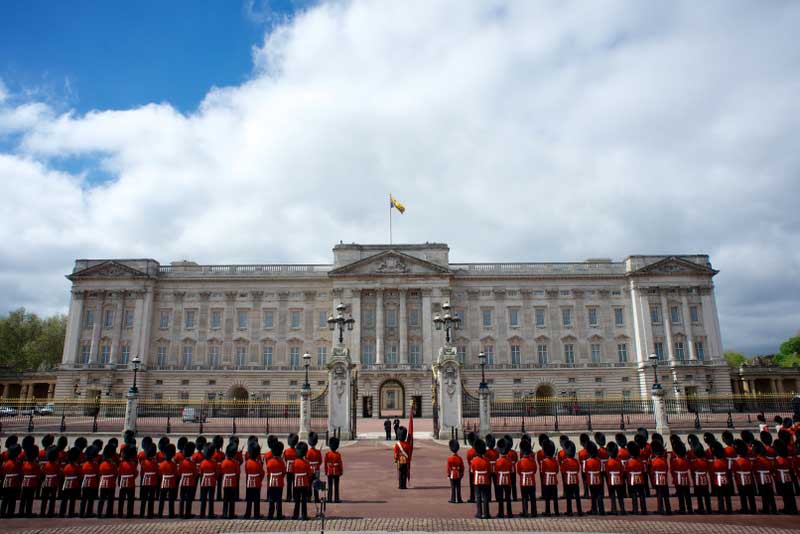 2. Trafalgar Square
Walk: 27 minutes, or walk through The Mall from Buckingham Palace in around 16 minutes.
Tube: Victoria – Westminster on the Circle or District line.
Look out for famous landmarks including Nelson's Column, King George IV statue, St. Martins-in-the-Fields church and the fountains, there are plenty of places to enjoy a tasty bite to eat along the way, and or the curious among you, pop in to the National Gallery to find a world of exhibits ready to explore.
You'll be able to walk there in around 27 minutes or a 10 minute journey on the tube. You'll need to get the Victoria Line to Oxford Street then change onto the Bakerloo Line and get off at Charing Cross.

3. Houses of Parliament, Big Ben and more
Walk: 20 minutes
Tube: District or Circle Line from Victoria – Westminster
Just a 20 minute walk from Victoria Coach Station, you'll find yourself at the iconic Houses of Parliament and the ultimate London landmark that is Big Ben. You'll be right next to the London Eye too, where you'll be able to take in views of the capital as far as the eye can see.
There's also Westminster Abbey, Winston Churchill's statue, Downing Street and St James's Park all within walking distance.
Fancy getting the tube instead? It's just a 3 minute ride from Victoria on the District or Circle lines and you'll need to hop off at Westminster.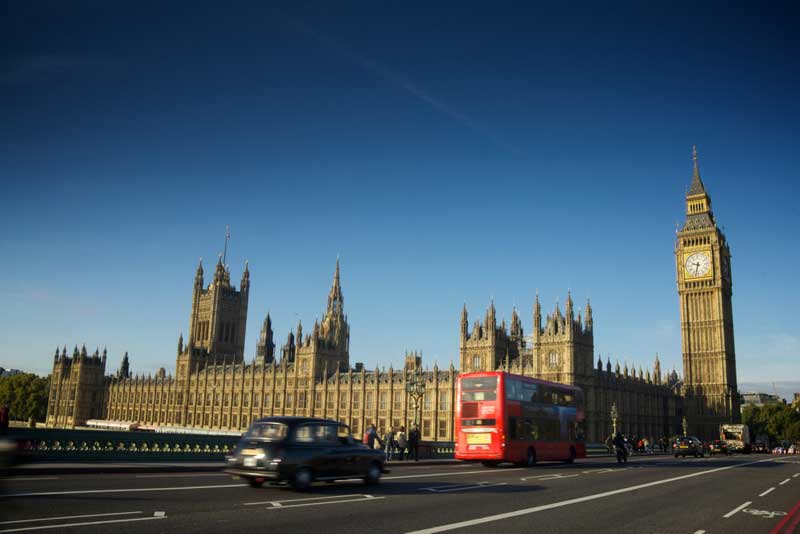 4. Victoria & Albert Museum, Natural History Museum and Science Museum
Walk: 29 minutes
Tube: Victoria – South Kensington on the Circle or District Line
If museums are what you're after, then London won't disappoint. In just under half an hour's walk, you can be witnessing the splendour of The Victoria and Albert Museum, home to the world's greatest collection of art and design. Or go back in time at the Natural History Museum with mammoth sized exhibits and high tech interactive displays. Finally, get lost in the Science Museum, with a wealth of exhibits that are sure to excite and inspire all ages.
The tube gets you there in 5 minutes or less, but the walk is a scenic way to discover more of the city.
Liverpool Street
5. Jack the Ripper Tour
Walk: 15 minutes
Tube: Liverpool Street – Aldgate East on the Hammersmith and City Line
Visit the areas where the macabre history of one of London's most notorious characters unfolded.
Start your tour at Aldgate East Station, taking in winding alleyways and narrow cobbled streets along the way to end up at Dorset Street in Marylebone. It's a chance to see another side to the city, and is just a short walk from the station or a 3 minute tube ride away.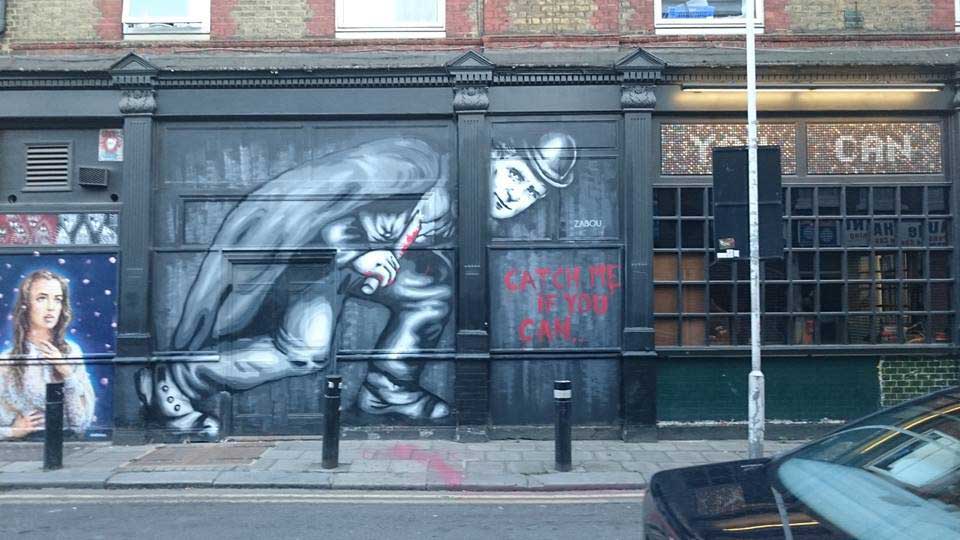 6. The Gherkin
Walk: 7 minutes
This distinct glass and metal structure (whose official name is 30 St Mary Axe) is a feature of the London skyline which is a favourite of visitors to the city. You won't need to take the tube there as it's just a short walk and you can get to see more on the way.

7. Shoreditch Street Art Tours
Walk: 8 mins
London's diverse areas boast a wealth of street art options, but you won't need to go far from Liverpool Street to experience some of the best.
Take to the streets for a 90 minute guided tour of Shoreditch's art packed streets – it's a great way to put your camera skills to use while seeing the bits of London only known to locals. It's also a short walk to get there so no tube or bus needed.


8. Spitalfields Market
Walk: 8 minutes
Lovers of fashion and food will be right at home here.
Situated in an area that's been long associated with traders markets, Spitalfields heritage as a place to unearth the best bargains sets it apart from most markets in London. Brilliant for a day's browsing, haggling or just enjoying the amazing variety of food options.
Golders Green
9. Hampstead Heath
Walk: 25 minutes
Tube: Golders Green – Belsize Park on the Northern Line
Wildlife and green spaces in the centre of London? Look no further than the oasis that is Hampstead Heath.
Hampstead Heath offers one the best views of the city skyline, magical woodlands & even a small zoo on its outskirts – all just 6km from Trafalgar Square! It's a 25 minute walk or a short 5 minutes on the Tube, taking the Northern Line from Golders Green to Belsize Park.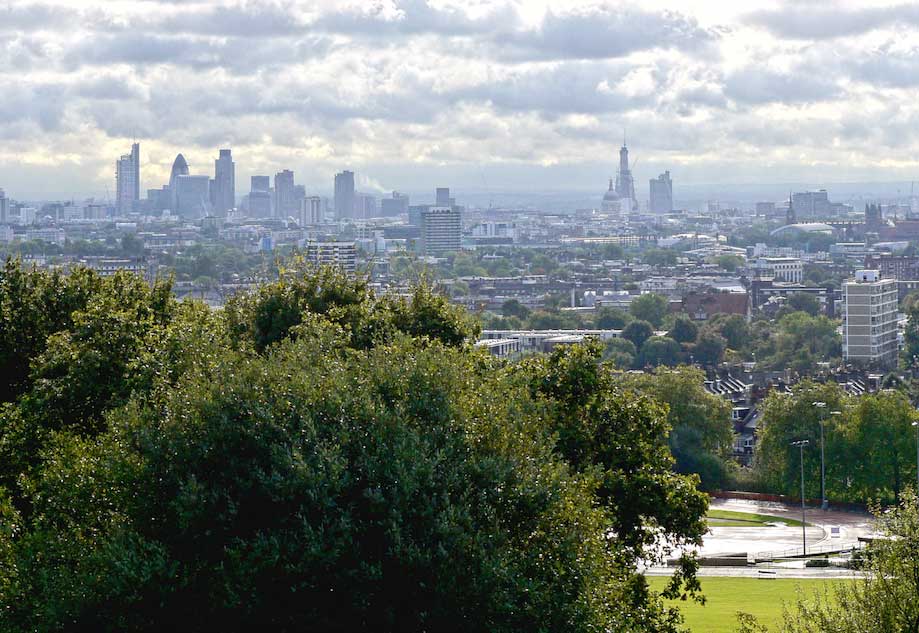 Stratford
10. Olympic Park
Walk: 9 minutes
The scene of some of the nation's most memorable moments in 2012, the Olympic Park is a must-see on a trip to London.
It's just a short walk from the stop at Stratford, but you get to be right in the middle of where the likes of Mo Farah, Jessica Ennis-Hill and the rest of team GB won hearts and minds during the games. There's also a chance to go up to the summit of the iconic Arcelor Mittal Orbital, an observation deck that boasts breathtaking views.

11. Westfield
Walk: 7 minutes
Shopaholics need not despair as the shopping at Westfield Stratford City is just as good as Oxford or Regent Street.
With all the big brand high street stores available, the shopping mall also has an events calendar that's sure to keep you entertained regardless of what you're into.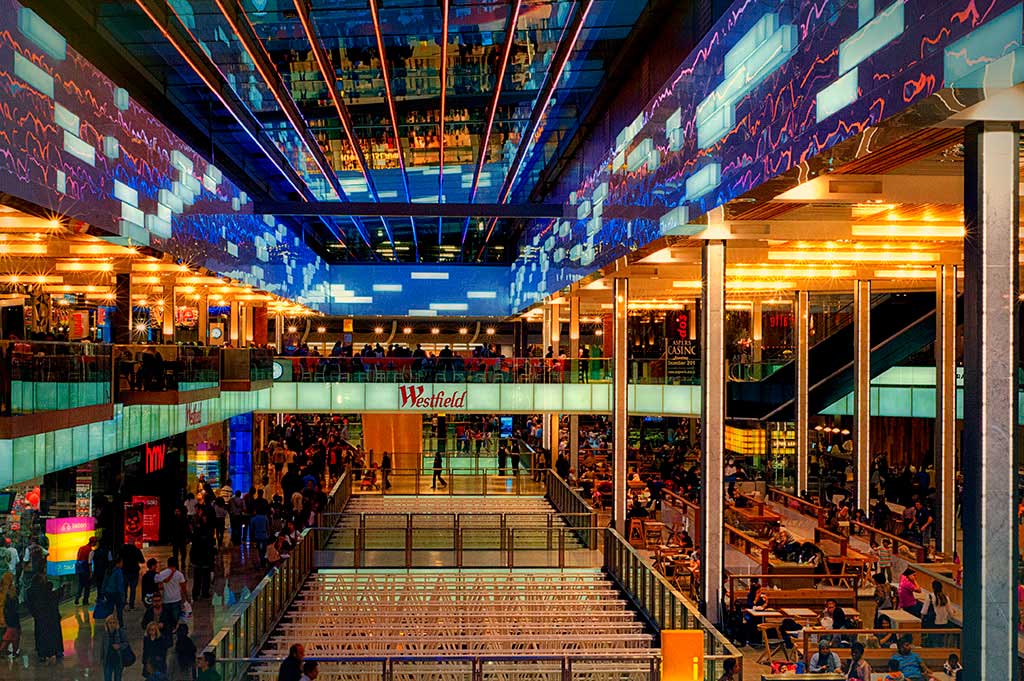 Marble Arch
12. Hyde Park
Walk: 3 minutes
A world famous landmark that attracts millions of visitors every year, Hyde Park covers 350 acres and is home to a number of famous sights including the Serpentine Lake, Speakers' Corner and the Diana, Princess of Wales Memorial Fountain.
Sitting just 3 minutes walk away from Marble Arch, it's a great place to relax and unwind while enjoying views that are easy on the eye.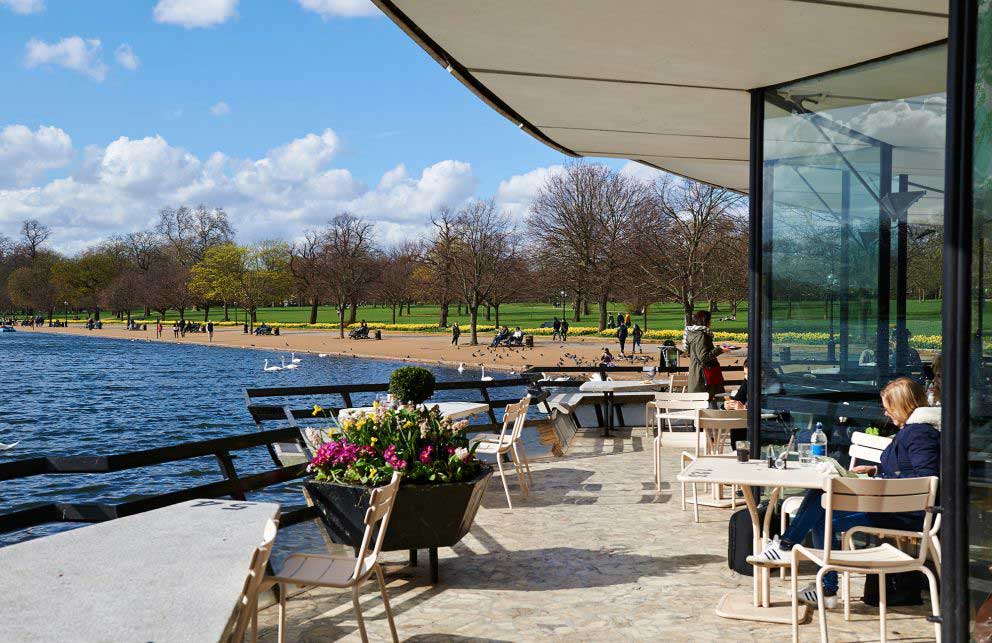 13. Madame Tussauds
Walk: 19 minutes
Tube: Marble Arch – Baker Street on the Central or Jubilee Line
Famous faces from famous places. You get that and more at the world-famous Madame Tussauds.
Walk the red carpet, strike a pose or get up close and personal with the likes of Benedict Cumberbatch, the Royal family or David Beckham. Heaven for the selfie lovers! A nice 20 minute walk or under 10 mins on the tube from Marble Arch.
This is just a taste of what you can do in London based on our coach stops. For a full list of stops in London, please use our Route Map or Timetables to continue to plan your perfect trip.