Birmingham is the place to visit this year!
Whether you're heading to the games to see the most incredible athletes across the city or just simply want to be in the hub of the action, we have a useful guide for you on how to spend your time in the city.
Take a look below as we guide you through the second city in style.
Fun & Games for families
Whether you have kids or are just a big kid yourself, Birmingham caters to all kinds of fun.
For families, checking out the Lego Discovery Centre is a must. With hours of playtime to be had, as well as a 4D cinema, two rides and a mini model town made from over 1.5 million bricks, it'll bring out the little engineer in everyone!
Not only that, but ThinkTank science museum will astound and educate at once with three floors of interactive exhibits and activities, including On Your Marks, Get Set, Show! – The Great Thinktank Games. This interactive show helps your children discover the science behind sport, from healthy diets to maximising performance. Pre-book your tickets on the Birmingham Museums website.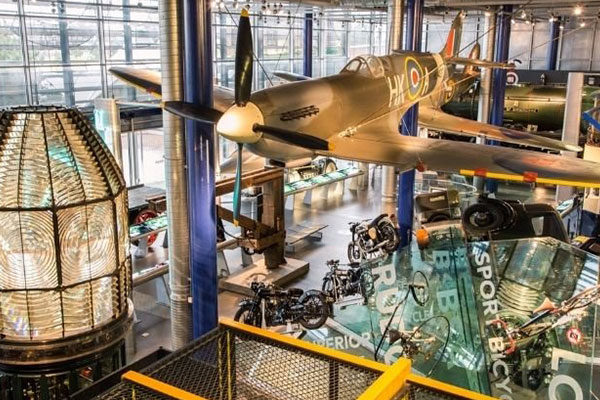 Plus, for fans of soft play adventures, Teenie Weenies offers a host of fun for toddlers and children up to 12. Conveniently located close to the Bullring and Birmingham Coach Station, both of these options will stimulate (and tire out) any little visitor of Brum.
Fun & Games for adults
On the other hand, if you're looking to let your hair down with mates, Birmingham's excellent bar culture has something for everyone.
Flight Club on Temple Street is part bar, part darts showdown! With plenty of different styles of interactive darts games to keep things competitive, excellent food and drink and a party atmosphere, it's one of Birmingham's most popular spots, day or night.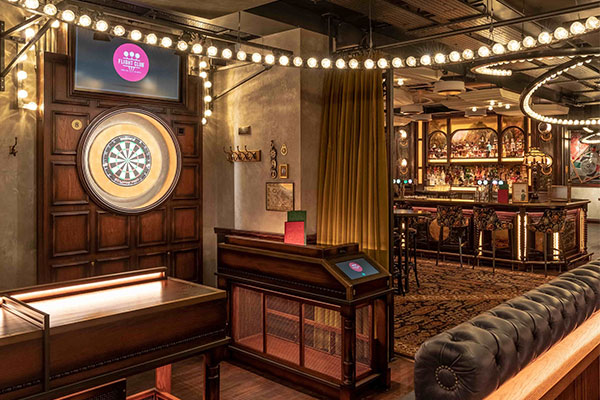 Meanwhile, in Digbeth, you'll find a host of activity-themed places to enjoy. The Floodgate is one of the area's best-known hideouts, featuring batting cages, curling and table golf. Down the street though, for a little slower-paced fun, The Big Birmingham Bake, is the second city's answer to a certain popular baking show. Can you get star baker or are you destined for a soggy bottom?
Food & drink
Every great trip needs a bit of a caffeine boost, and luckily Birmingham has plenty of options for coffee. Medicine, split across two city-centre locations, has a host of coffee styles available, as well as incredible brunch options, sandwiches and amazing cakes and pastries.
For a bigger appetite, however, Birmingham's restaurant scene is second to none. With places to suit any budget, it's ideal for a bite on the go or a real treat. For excellent sourdough pizza, The Stable has a wide menu to satisfy a variety of tastebuds. On the other hand, Asha's has become quite the celebrity hotspot, with visits from Tom Cruise and Ed Sheeran lately. This city centre curry house goes all-in on flavour and atmosphere.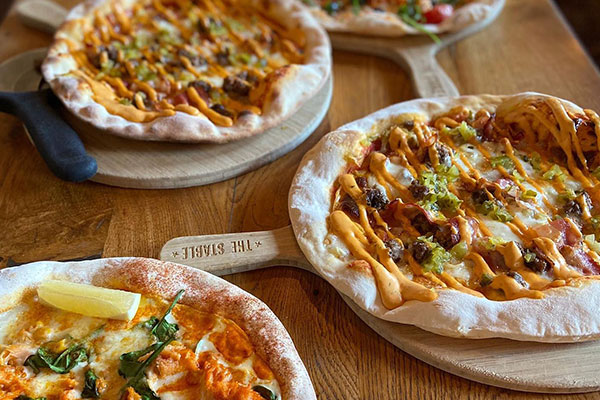 Finally, end your evening with a little tipple in some of Birmingham's top watering holes. Bacchus Bar is a real hidden gem. Lurking underneath New St, this medieval-themed basement bar makes you feel like a Game of Thrones character ready for a feast. On the other hand, if it's a cocktail you're after, Pineapple Club features a rotating menu of classics and in-house specialties. Topped off with a contemporary, neon aesthetic, it's a modern favourite.
Art & culture
For an easy-going afternoon that's great on the purse strings, Birmingham's museums and galleries are an excellent option. Birmingham Museum and Art Gallery is the city's flagship museum. Featuring an ever-changing array of collections and exhibits, touching upon everything from music to social issues, it can be a really eye-opening experience for anyone.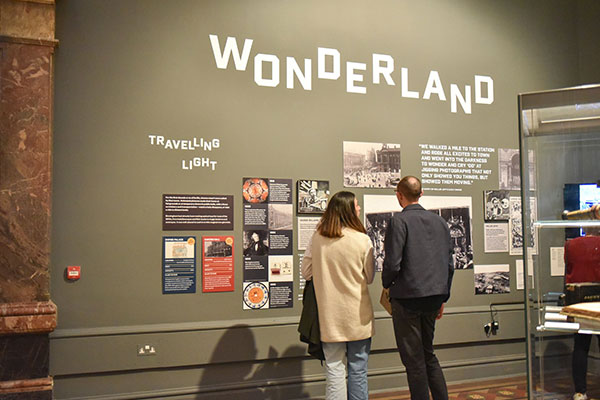 Conversely, if the theatre is more of your thing, Birmingham is decorated with several historic theatres with shows playing throughout the year. The Birmingham Hippodrome and Alexandra theatres are popular amongst residents and visitors alike. The only hard part is choosing a show!
Shopping
No trip to Birmingham is complete without a trip to the iconic Bullring and the adjacent Grand Central shopping centres. Find big name brands such as Selfridges, Ted Baker and Calvin Klein all under one roof. Plus, nearby arcades such as Great Western Arcade and Piccadilly Arcade are cozy nooks just waiting for you to find hidden gems inside.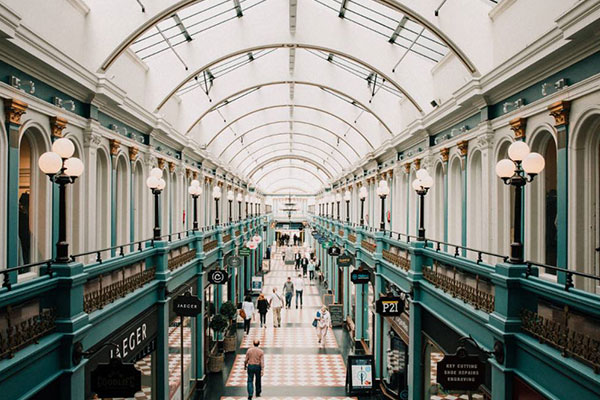 Back in Digbeth, however, you can find an independent treasure trove at Red Brick Market. This hub of small businesses aims to give startups a home to sell the wares without too much cost or risk. Find everything from homeware to vintage clothes, art, memorabilia and more!
Further afield
Birmingham is much more than just the city centre. Our local National Express West Midlands buses can take you all over the county, with multiple ticket types available to meet your needs. Try the group saver ticket for up to 5 people travelling together.
Moseley is extremely popular and easily accessible on the 50 service. Filled with trendy bars and restaurants, there's always something going on. Plus, on warmer days, Cannon Hill Park is one of the area's most visited destinations.
Elsewhere, the Balti Triangle, encompassing parts of Ladypool Road, Stoney Lane and Stratford Road in south Birmingham, is the place to go to experience an authentic Balti. This true Brummie invention must be experienced for historians and foodies alike.
Now that you know where to go, why not book your ticket to Birmingham? Check out our destination page for more tips on things to do in the city and save by booking in advance.