There is no place like London. The city is home to some of the most famous landmarks in the world, the royal family lives there, plus the drinking and dining options are endless.
If you're planning a coach trip to the capital, then don't panic. Contrary to popular belief, you don't need to break the bank when planning a visit. In fact, DesignMyNight has put together a list of some seriously juicy and affordable hotspots, with everything from competitive baking competitions to boujee rooftop drinks, to help you make the most out of your trip.
There's no better way to finish a jam-packed day of sightseeing than watching your favourite chick flick. So when in London, why not do it in style? Head up to Rooftop Film Club to experience the movie magic whilst the sun sets over the big smoke. You'll be able to enjoy a range of fabulous street food and sensational sips, all whilst cosying up on the deck chairs. Tickets start at just £14.95 per person, so grab your popcorn and enjoy the show – they've even got waterproof blankets in case the British weather throws a tantrum.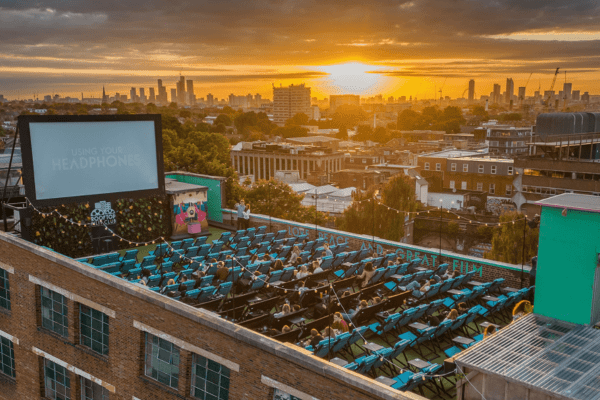 Unleash your inner Lewis Hamilton with a visit to F1 Arcade. Cutting-edge racing systems will transport you straight to Silverstone, with 69 unique racing simulators to choose from. Their menu is also winner, with a whole host of cocktails, fine wines and beers to choose from – the loser can get the champers in. If you didn't think it could get any better, you can even race whilst looking out onto St Paul's Cathedral. At just £15.95 per person, it's definitely a level up from Mario Kart.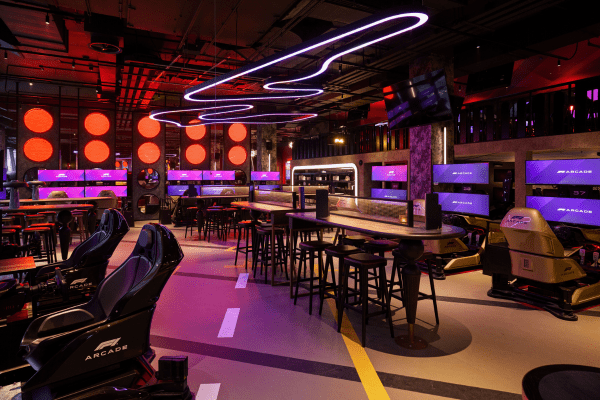 Didn't pack your oven mitts for your weekend away? Don't stress, Big Bakes have got you covered. This brilliant baking activity allows you to work in teams of two to complete a culinary masterpiece (or cake-tastrophe) in 90 minutes in order to be crowned the winner. You'll even get your own cake slice if you create the winning bake – no pressure. Tickets start at just £32 per person and all the ingredients are provided, so no need for a quick pit stop to the nearest supermarket beforehand.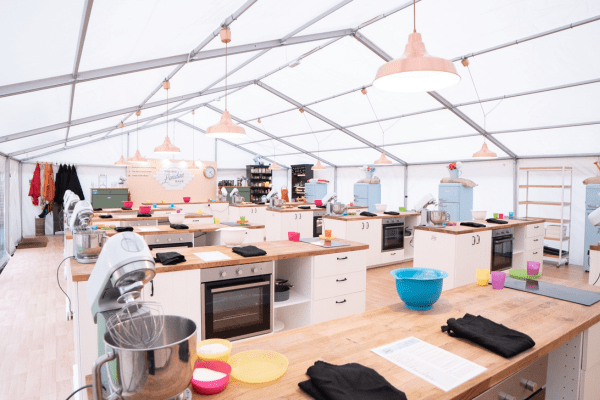 If you're wanting 360 degree views of London's cityscape, then Sky Garden is the place to visit. Venture 37 floors up the Walkie Talkie building to enjoy a three-course meal, sensational cocktails, vibrant music nights, and - for the early risers - a pastry and a hot drink for just £9.50. You can even book in for a 7am yoga class if you like to start the day feeling zen (and you've got your life together). Alternatively, you can pop up to admire the incredible view – which is entirely free.
This place certainly gives Willy Wonka a run for his money – that's for sure. The Chocolate Cocktail Club is a hidden gem in the heart of Farringdon. You get to choose from a whole host of concoctions, including edible Rolo shots. Why not try a selection of sweet treats or book in for one of their amazing afternoon teas, which have an unlimited hot chocolate option (yes please). Nab a ticket for just £10 and get a free cocktail upon arrival.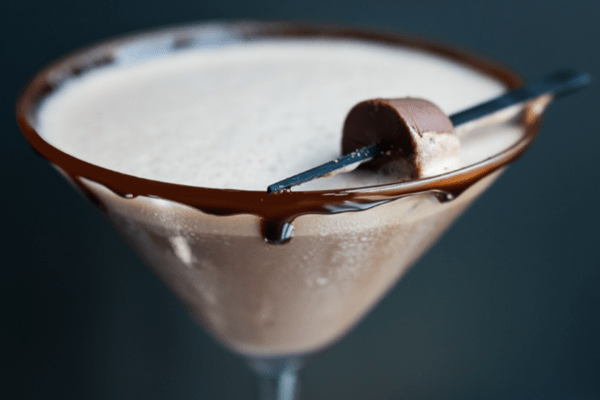 Hop off the coach and get straight on the London Bar Bus to experience all the views London has to offer, with a glass of bubbly in hand. This unique tour allows you to see the city in style, and without hopping on and off the tube – massive bonus. The tour lasts 90 minutes and you'll get to gawp at incredible landmarks such as the London Eye, Tower Bridge, Piccadilly Circus and Parliament Square. You might even spot Charles and Camilla on their afternoon rendezvous. Tickets are available from just £30 per person – ensure you take lots of pics for the 'gram.
When planning a trip to the big smoke, you'll be wanting to find a good foodie spot. Ollie's House ticks all the boxes – with fantastic Asian cuisine, insane happy hour deals and a £15.90 evening set menu, you really can't go wrong. It brings all the tropical vibes to Chelsea and is the perfect place to drink and dine with family (even the kids will love it). It's also a little set back from the madness of central London, so you won't need to battle through the crowds to get there. Oh and did we mention that this place is stunning?
London's Southbank is known for many things – fabulous views, gorgeous restaurants and of course, the London Eye. But if you travel a couple of streets towards Waterloo Station, you'll find Jack & Boule. There, you can play a classic game of boules , eat delicious street food, (the burger from Nanny Bill's is *chef's kiss*), and sip on delicious cocktails. It's perfect for a date, or with a competitive group of friends, and tickets start from just £25 for up to 6 people (that's around £4 each).
Another great mode of transport to help you experience the city sights is by travelling on water. Thames Lates will ensure you take in the best London views, with their 50 minute speed boat experience. They'll crank up the best tunes and serve you a tasty tipple when passing Tower Bridge at sunset – sounds dreamy, right? Their award-winning comedian guides will also leave you in stitches as you shoot off down the Thames. Although it's slightly on the costly side of £54.95 a ticket, it's totally worth it.
London is one of the best cities to visit, but it can feel a little chaotic at times. If you're looking for somewhere to chill, then Skylight Tobacco Dock has you covered from day to night. Take in the city sights from the stunning rooftop bar, whilst sipping on margs and indulging in the tastiest street food on the market. If you're wanting to book in for a Sunday sesh, then be sure to take advantage of their £19.99 bottomless wings deal, which includes a bottle of Corona. It's a messy one, so set a reminder to pack something other than white t-shirts.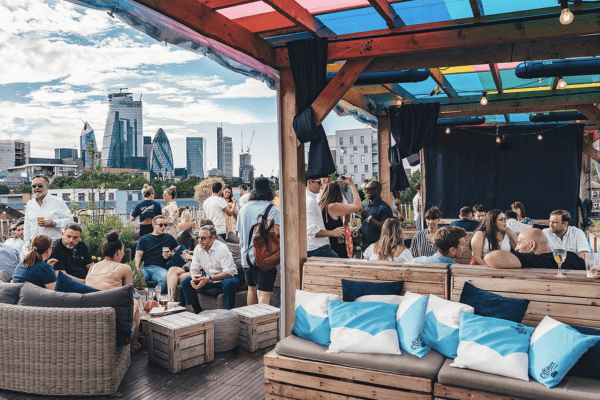 For more info on affordable things to do in London, visit DesignMyNight.com and follow us on Instagram and Facebook; @DesignMyNight.