Explore Leeds by coach
Leeds is one of the UK's most popular cities, and for good reason! The friendly atmosphere, excellent nightlife, a culinary scene full of variety, as well as plenty of museums and galleries, make Leeds a must-visit destination.
With services from across the UK, getting to Leeds by coach couldn't be simpler. Here's a few ways to spend your time in Leeds…
1) Travel through time at the Royal Armouries Museum
Part of the Royal Armouries, the UK's national collection of arms and armour, this museum features one of the most extensive collections of its kind in the world. Around every corner, you'll find displays of weapons, armour, and artillery from Europe, Asia, Africa, and the Americas.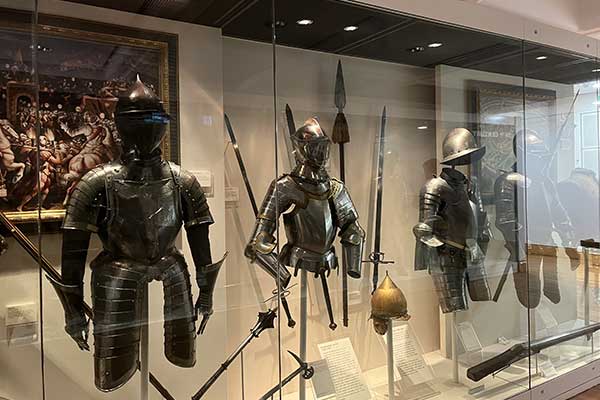 If you time your visit right you might stumble upon a demonstration of historical combat techniques, live performances, or even have opportunities to handle some of the weapons and armour under expert supervision.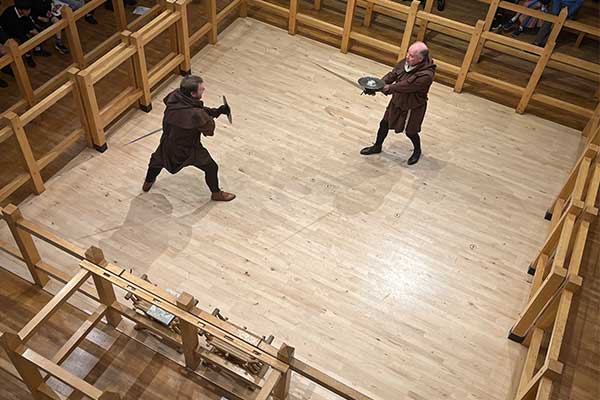 2) Take in the peace and quiet of Leeds dock
Just across from the Royal Armouries Museum is the Leeds dock area of the city, home to a host of small businesses, quaint views, and, of course, boats.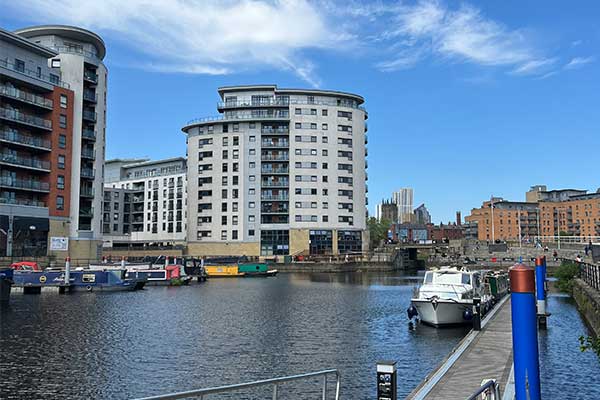 It's a great space to enjoy a cup of coffee (take a visit to North Star Coffee for a quality cup), grab some good food on the go or just sit back and enjoy the views whilst giving your legs a rest.
.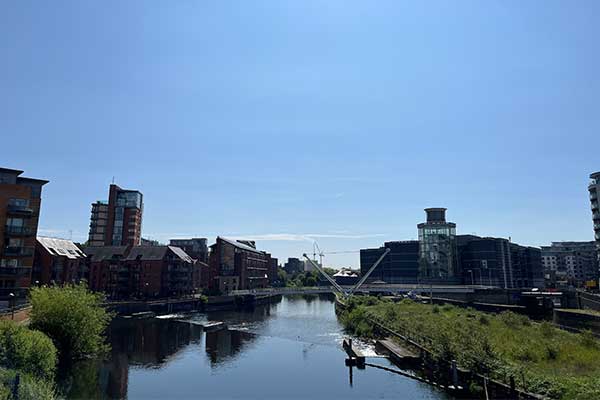 3) Enjoy a bite to eat
Leeds is filled with a host of city centre restaurants for every budget and occasion. You can find tasty treats inside the arcades and shopping centres for very little, or splurge and enjoy world-class fine dining.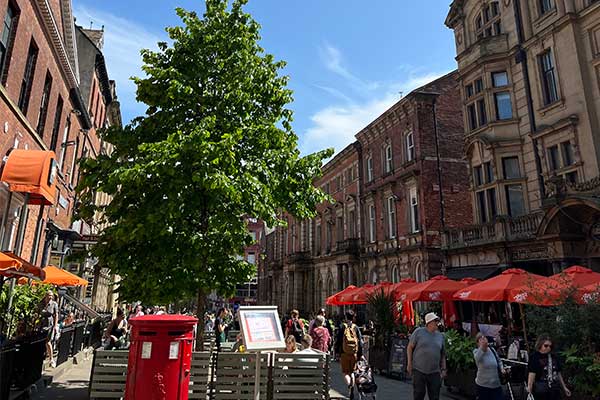 A perfect middle ground is found just outside the Trinity shopping centre. Pizza Punks is a modern take on a traditional pizza parlour, with a host of creative sourdough pies topped with fresh ingredients (check out this cheeseburger pizza!).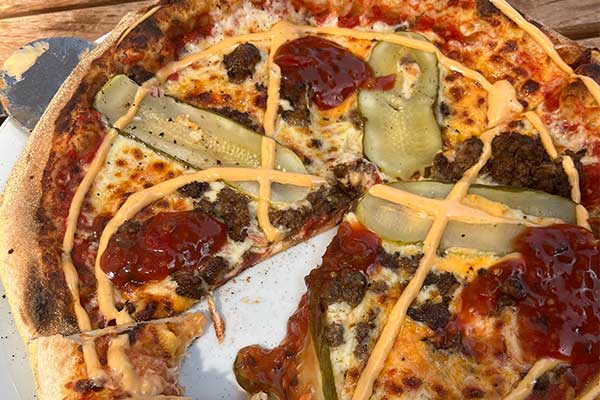 Create your own pizza through a choice of toppings, wash it down with traditional sodas and accompany your meal with delicious starters and sides. Make sure you try the garlic cheese bomb!

4) Shop and drink in the city centre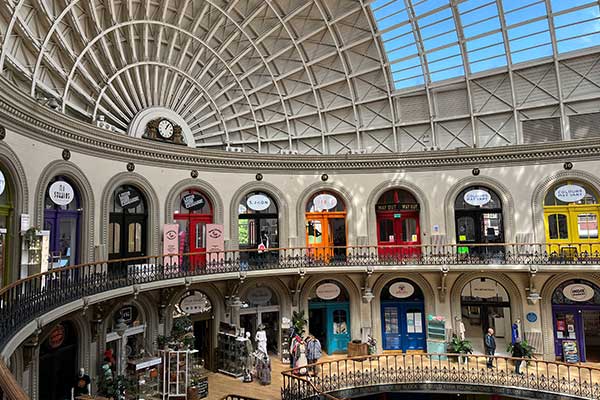 Leeds is home to some of the country's most beautiful shopping areas. The multiple arcades, Corn Exchange and Victoria Quarter are classically designed establishments that give you the feeling that you're shopping in the past.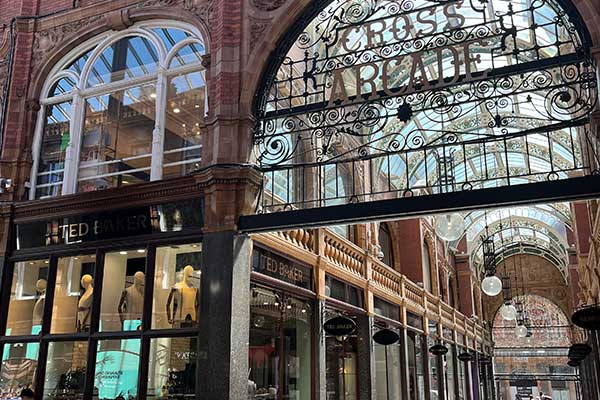 Trinity on the other hand gives you your shot of grandiose, modern shopping. Featuring big-name brands, an Everyman cinema, restaurants and more, this is a great all-rounder with some rooftop hidden gems to find too!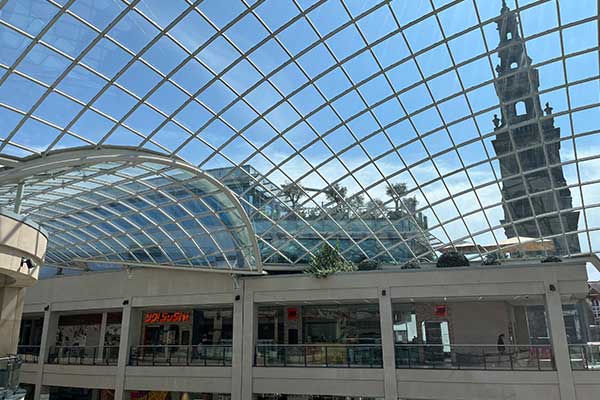 Meanwhile, Leeds' bar scene will keep you more than happy if a little refreshment is needed after perusing the stores. From traditional pubs to contemporary cocktail bars, there's an atmosphere that's ideal for any visitor.

5) Explore Leeds' rich history
Discover Leeds' amazing history at Leeds City Museum. Here you can explore the city's development from its earliest beginnings to the present day, featuring interactive displays, artifacts, and multimedia presentations.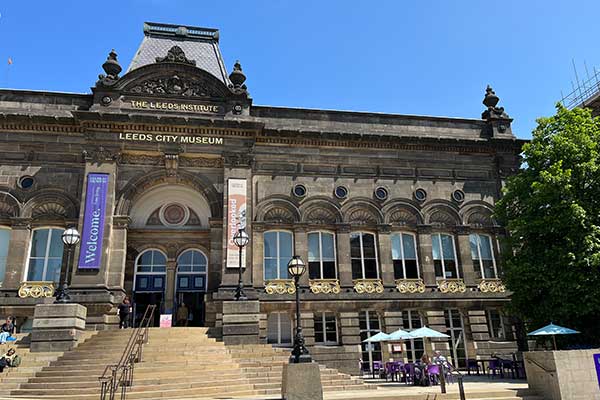 The museum also houses a vast collection of natural history exhibits. The Life on Earth gallery showcases the diversity of life on our planet, including fossils, taxidermy animals, and interactive displays.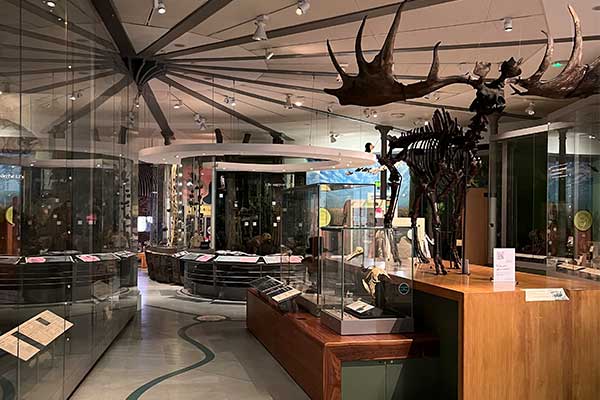 6) Venture further afield at Roundhay Park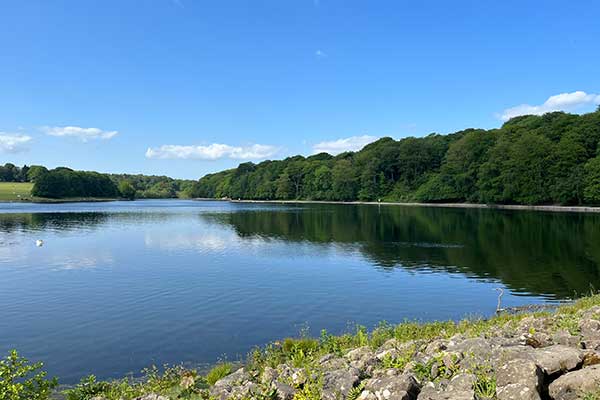 If the hustle and bustle of the city centre isn't for you, take a hike (or bus) out to Roundhay Park. Covering an area of over 700 acres, the park features multiple picturesque gardens, sports fields, including a golf course and skate park, and even a greenhouse that's home to a host of tropical wildlife!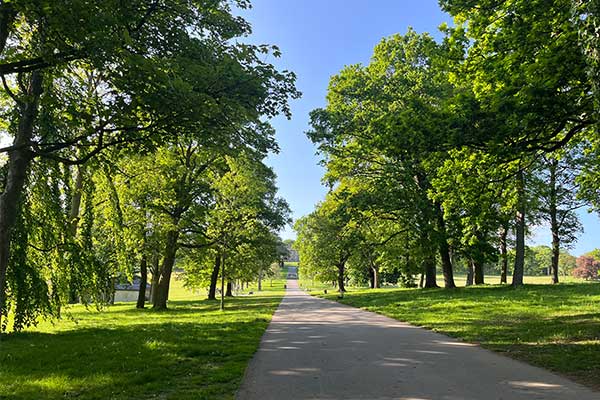 Roundhay Park is a perfect spot for families enjoying time together, friends looking to have an active day in the sun or a place to enjoy some quiet time on your own.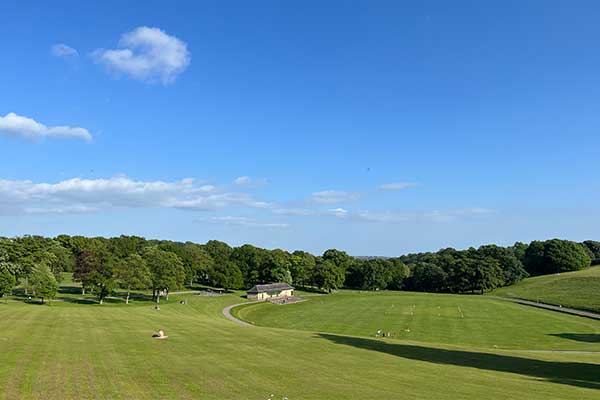 Interested in a trip out to Leeds? Check out more on our destination page, where you can book coach tickets to Leeds for less.