Hailed as the birthplace of modern tourism since local travel pioneer, Thomas Cook ran the first-ever package tour from the city to nearby Loughborough, Leicester has always offered a warm welcome to visitors.
If you're planning to explore the city by coach, Visit Leicester have some great ideas about what to see and do! When you get off at St Margaret's bus station, just Hop on the free city circular bus to explore everything there is to offer.
Events for the calendar
Leicester offers a calendar of amazing events and festivals throughout the year. We've listed a few highlights below but there are many more here. 
October/November 2023
Light up the city with Diwali celebrations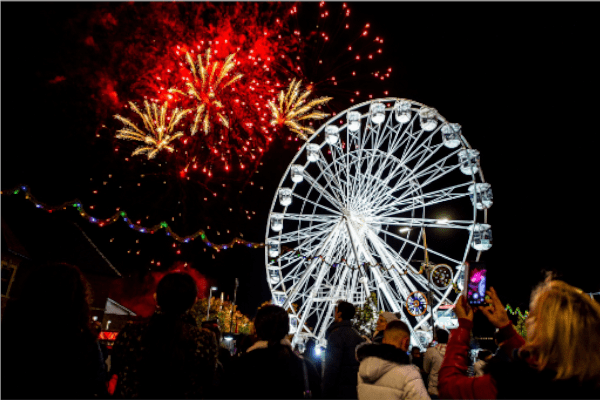 Leicester's celebration of Diwali (the Hindu festival of light) is one of the biggest outside of India with everything from dance, fireworks, food and fashion making it the perfect place to enjoy Diwali. The festival kicks off with the city's famous lights switch-on and culminates with a glorious fireworks display and entertainment on Diwali Day. There is also a fantastic selection of events and experiences taking place around the city during the fortnight including the spectacular 110 ft Wheel of Light where you can take in the unparalleled views over the Golden Mile and Leicester city.
February 2024
Get your laughs at Leicester Comedy Festival
As well as top comedians playing the city all year round and a thriving local comedy scene, Leicester is also home to the oldest comedy festival in the world which started back in 1994 with comedy legends including Tony Slattery, Harry Hill and Matt Lucas signing up. In 2023, the city laughed their socks off at more than 500 shows including Stewart Lee, Milton Jones, Nish Kumar, Fern Brady, Danny Baker, Sophie Duker and many, many others.
The festival runs throughout the city and county from 7-25 February 2024.
Sightseeing favourites
Leicester has a varied selection of attractions – from family favourites to historical gems and intergalactic delights, there's bound to be something to keep you entertained!
Discover the greatest detective story at King Richard III Visitor Centre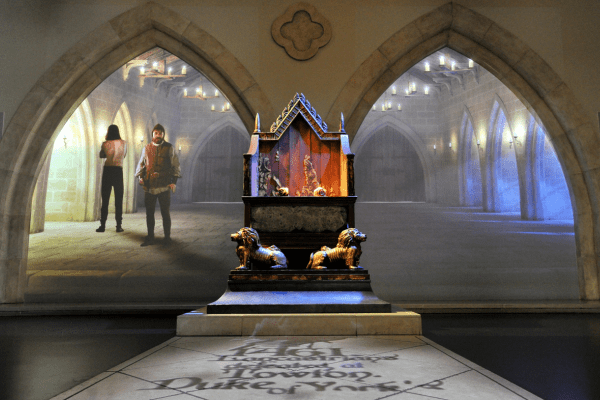 The incredible story of a lost King of England, from dynasty and death to discovery and DNA, is told at the King Richard III Visitor Centre. Inside, you can unravel medieval murder plots and follow the journey of amazing evidence-gathering that led to the discovery of the long-lost grave. You can also see for yourself the very spot where King Richard III lay undiscovered for over 500 years - his original grave site.
Pay homage to the King at Leicester Cathedral
Opposite the King Richard III Visitor Centre and following an extensive refurbishment project, Leicester Cathedral will reopen on Sunday 26 November 2023 for services, events and general visiting, including the Tomb of King Richard III.
Discover 2,000 years of history at new Jewry Wall Museum
Jewry Wall Museum will be reopening in 2024 with a new, exciting and interactive exhibition. The museum grounds contain one of Leicester's most famous landmarks, the Jewry Wall, part of the Roman town's public baths. It is one of the tallest surviving pieces of Roman masonry in the country.
Enjoy an out-of-this-world experience at the National Space Centre
Leicester is the UK's Space City, with more than 60 years of world class space research. So, an out-of-this-world experience awaits at the multi-award-winning National Space Centre! Visitors can explore six galleries crammed full of rockets, satellites and meteorites, take in a show at the UK's largest domed planetarium, and ascend the 42-metre-high iconic rocket tower.
Leicester's industrial history at Abbey Pumping Station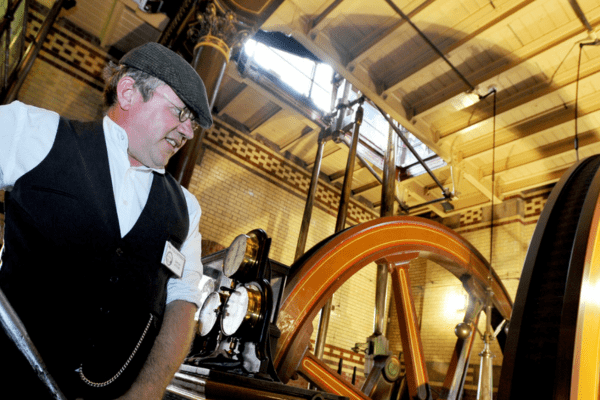 Telling the story of Leicester's industrial, scientific and transport history and a steam enthusiast's dream, Abbey Pumping Station is the perfect family day out. See the four magnificently restored beam engines and collection of rare vintage vehicles.
From art to dinosaurs at Leicester Museum & Art Gallery!
Leicester's original museum on the historic New Walk has wide ranging collections and displays spanning the natural and cultural world. The galleries include dinosaurs, Leicester Stories, Wild Space, The Den gallery for the under-fives, the Victorian art gallery, Arts & Crafts gallery, Picasso Ceramics: The Attenborough Collection, and modern and contemporary art displays. The first floor galleries include Ancient Egypt and Leicester's internationally renowned collection of German Expressionism.
Local food and drink
Leicester offers an exciting range of culinary delights, from atmospheric coffee shops and award-winning restaurants to independent bars, traditional real ale pubs and buzzing nightclubs.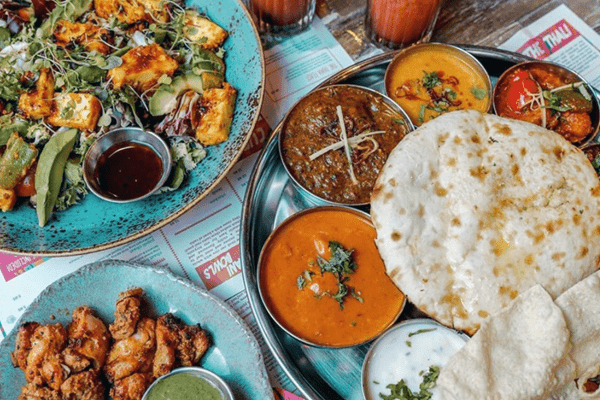 The region is famous for its food and drink offer. The city is a former UK Curry Capital and curry-lovers will be spoilt for choice with a variety of restaurants serving dishes from across South Asia. It's also home to Melton Mowbray pork pies, Stilton cheese and award-winning local ales including those from the locally-based Everards brewery. Leicester is also the home of Veganism, as the term was coined here by Donald Watson in 1944, and a fantastic range of vegan cafes and restaurants pay tribute to that legacy.
These are just a few of the many things to do in Leicester. Whether you're interested in history, art, food, or culture, you're sure to find something to enjoy in this vibrant city.
For more details on things to see and do, and places to stay in the city, head to Visit Leicester.