Discover Liverpool with DesignMyNight
Liverpool is the perfect city for Beatles lovers, art fanatics and theatregoers, the European capital of culture is an amazing place to visit.
DesignMyNight has put together a round-up of all the best places to visit, so you don't have to worry about any last-minute plans. They've included everything from a quirky optical illusion museum to a place serving up the best currys in Liverpool. You won't be disappointed...


Where to sightsee
Liverpool Cathedral
A fab of gorgeous landmarks? Well get your cameras ready for a visit to Liverpool Cathedral. This wondrous structure is the fifth largest cathedral in the world and it plays host to a wide range of events, family activities, seminars, conferences and many more. It's also completely free to visit, making it a great sightseeing option. If you're looking for options to visit nearby, then click the link above to find out more.
Royal Albert Dock
The Royal Albert Dock is a fabulous place to visit if you're wanting to gaze out onto the waterfront. Branded as the most visited multi-use attraction in the UK, the dock is a fantastic tourist hotspot where you'll find the Merseyside Maritime Museum, the Beatles Story and the Tate. Search activities, restaurants and bars nearby by visiting the link above.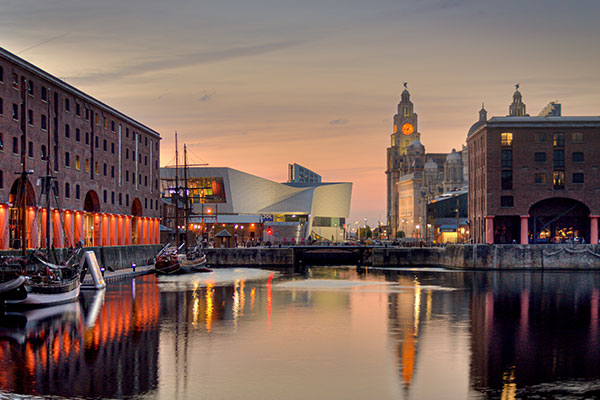 What to do
Arcains Liverpool
Whether you're looking for a nostalgic throwback, or somewhere to keep the kids entertained, Arcains is a Liverpool must. Pay a one-off entry of £10 to £12 then play as many arcade games as your heart desires. There's slot machines and dance mats (for those who don't have two left feet).
Quirky Quarter
Get ready to be transported into the bizarre world of illusions. The Quirky Quarter has plenty of puzzles, interactive activities and optical illusions to get stuck into. There's plenty of photo opportunities throughout the space - so ensure you take lots of snaps (especially when you're hanging upside down in a kitchen). Children up to 15 years enter for just £9 - it's worth it.
Where to eat
Duke Street Market
Head down to Liverpool's Duke Street Market, a much-loved foodie hotspot with six different independent kitchens to explore. This 100-year-old warehouse is doused in history and serves up a mean range of cuisines, with everything from kebabs and Raman, to tantalising Italian faves. Bites start from just £4.50 and there's definitely something for everyone.
Mowgli Bold Street
Ensure to put Mowgli on your itinerary for your next Liverpool trip - trust us. This fabulous nook offers up some tasty Indian-inspired dishes that will blow your mind, and are all under £10. They've even got a whole selection of veggie and vegan options to try - there's no better place to visit when you have a curry craving.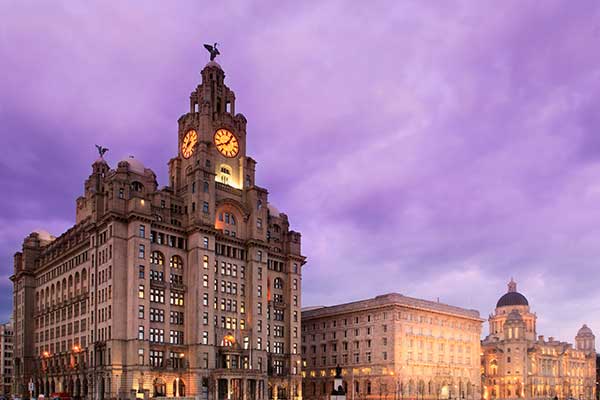 Where to drink
The Florist
Drink amongst the flora and fauna at this beautiful flowery cocktail bar. Appropriately named The Florist, this swanky high street hub boasts insanely yummy cocktails (which are two for £12 on a Friday) and have amazing food on offer - think hanging kebabs and butter boards.
The Philharmonic Dining Rooms
Are you a history lover? Then pop by The Philharmonic Dining Rooms for a cheeky drink to break up a day of exploring. Standing at over 120 years old, this historical hotspot boasts beautiful architecture, stained glass windows and was one of John Lennon's favourite old haunts.
For more info on the best restaurants in Liverpool, visit DesignMyNight.com and follow us on Instagram and Facebook; @DesignMyNight.