Discover amazing scenic spaces this summer
With summer right around the corner, it's time to start thinking about making the most of the glorious British sunshine! And did you know that July is National Picnic Month? That's right, now is the perfect time to dust off your picnic baskets and have some fun in the sun with your loved ones!
Here are 7 of our most popular town and city destinations that have amazing parks, lakes, gardens and more, so you can enjoy a great day out for less.

Is the city calling you?
London
While the capital screams big events, theatres, high-end shopping and amazing restaurants, it is also home to serene places to enjoy a simple picnic.
If avoiding tourists is the number one priority on your list, head to St James' Park in Westminster. Far enough out from central London that you won't be bombarded by bustling bodies (perhaps just a pelican or two) and conveniently situated near a number of our coach stops, it's easy to get to. Plus, as one of the most picturesque parks in the city, you'll have magnificent views of Buckingham Palace meaning you may even catch a changing of the guard procession!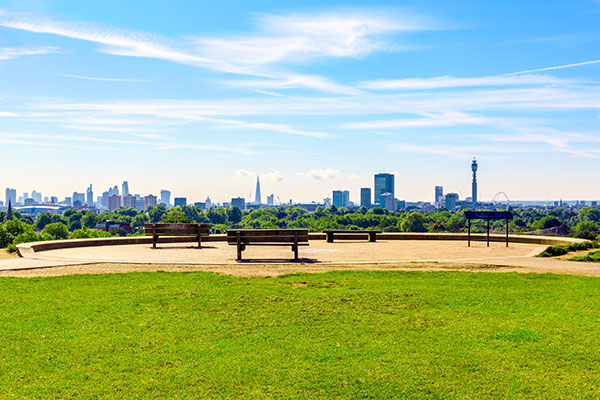 Another favourite to lay down a blanket in is Primrose Hill. At over 60 metres above sea level, you'll have a stunning view of the sprawling city skyline. It's a great option if you've planned your picnic with someone special or just really want some top-notch shots for your social media.


Edinburgh
Edinburgh benefits from naturally beautiful scenery, overlooked by Edinburgh Castle and plenty of hilly terrain. Even main city centre streets like Princes Street and Queen Street are tucked into cosy gardens, perfect for a mid-shopping picnic break.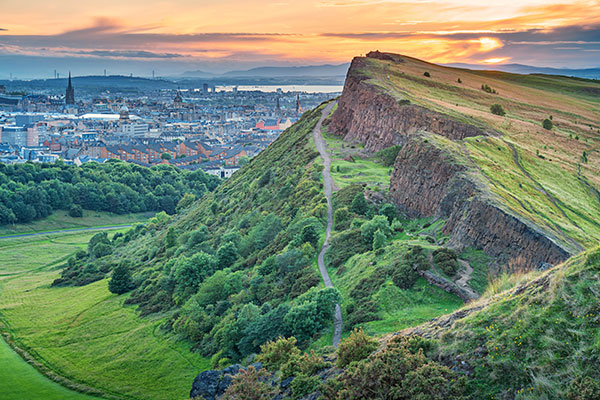 But be sure to head out of the centre and hike through Holyrood Park, offering spectacular views of the city (including the famous Arthur's Seat) and a sense of mountainous escapism even though you're just outside the Scottish capital
If you're after something a little less adventurous, however, the Royal Botanic Garden is a beautiful place to relax. With glass houses, an arboretum, and much more, you'll not find a better green space to eat a packet of crisps.


Nottingham
Load up the picnic basket this July and check out Beckett's Park. This easy-going park benefits from connecting to the River Nene and Northampton Marina, a big hit with any narrow boat aficionados. Unpack a sandwich, take out the Thermos and watch the boats go by.
On top of that, The Racecourse is a 118 acre park, complete with play areas and sports facilities. A great place to tire out the youngsters while you lie out on the blanket.

Want to feel the sand between your toes?
Weston-super-Mare
Everyone loves a trip to the beach and, if you ask us, National Picnic Month is the perfect excuse to pay a visit to the wonderful Weston-super-Mare. Whether you've got your basket filled to the brim with sandwiches and bottles of lemonade, or you're more of a cone of chips and ice-cream kind of person, Weston's perfect for those who simply wish to be beside the seaside.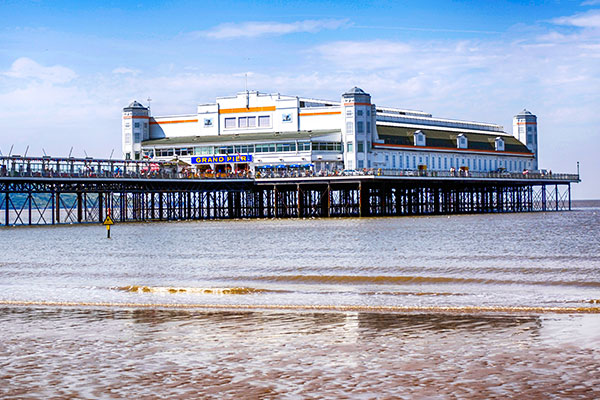 And what's a trip to the beach without some traditional seaside fun? Why not take a break from your beloved blanket to enjoy a donkey ride along the golden sands or a visit to the SeaQuarium and Weston's famous Grand Pier?
For the thrill-seekers, you can brave the ever-popular outdoor watersports and kite surfing, two very popular activities that you'll find in the Uphill Sands area of the beach.

Bournemouth
Head to the south of England to enjoy a picnic on the 7 mile stretch of golden award‐winning beaches in Bournemouth! Once you've tucked into your picnic, take a stroll on Bournemouth Pier where you'll find lots of fun activities for all the family.
If you want to explore Bournemouth's green spots too, you can head to the Lower Gardens to finish off the remaining sausage rolls! The Grade II Listed Gardens are only a five minute walk from the main shopping centre, the beach and the pier.
Fancy a picturesque park?
Bristol
Visitors of Bristol are fortunate enough to find three parks within the city centre. The immaculately kept, Queen Square is lined with billowing trees and features a statue of King William III on horseback in the centre.
A top pick for historians would be a visit to Castle Park. Overlooked by the remains of St Peters and St Mary-Le-Port Churches, this picturesque park on the edge of the River Avon is steeped in World War 2 history, but is also one of the city's most relaxing spots.
Finally, Brandon Hill is a Bristol's oldest park, highlighted by Cabot Tower. Climbing the tower's spiral stairs 105 ft up rewards you with panoramic views of the city and harbourside which make it well worth a visit.

Bath
If you're on the hunt for a quintessentially English picnic spot, where better to lay down your blanket than by a peaceful riverside in one of the country's most historic cities?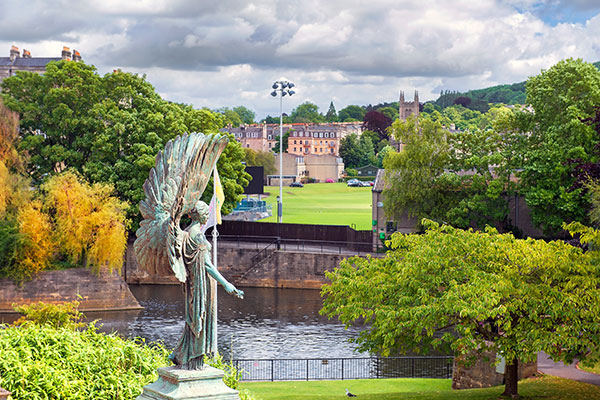 Visit the Parade Gardens in Bath, where not only will you be able to enjoy the unrivalled views of the Palladian style bridge and weir, but you can watch the world go by from the comfort of a deckchair. You'll have to pay a small fee of £1.50 to enter the gardens but, trust us, it's worth it. With beautifully maintained floral displays and flowers in every colour of the rainbow, these glorious Bath gardens are just begging to be seen.
When you've had your fill of lounging in the sun, there's still a whole city waiting to be explored! From munching on a pasty whilst bobbing along on a boat trip, to visiting the quirky independent shops, you don't have to stray far to enjoy Bath. Plus, you're just a stone's throw from a number of the city's main attractions too, including the Roman Baths, Victoria Art Gallery and Fashion Museum, to name just a few of our faves.
Do you have any other picnic spaces you love to visit in towns and cities across the UK? Let us know on our social media channels.
Ready for a city break this summer? Go to our cheap coach tickets page and book in advance to save!