Oxford is famously full of history, fabulous walks and plenty of places to drink and dine - so where better to visit during the festive season? Once your coach is booked, you'll be wanting to pinpoint the best places to visit around the city. 
DesignMyNight has put together a list of the best spots to try, whether you're a family looking for a wholesome Christmas activity, or want to go all out on a boozy bottomless brunch, there will be something for you.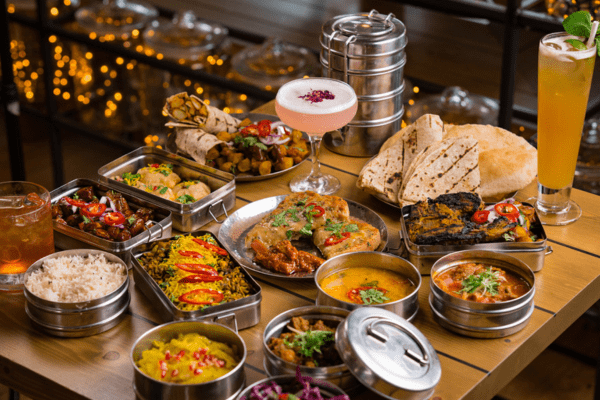 You can't beat a bit of retail therapy at the Westgate shopping centre followed by a bite to eat, especially if it's at Mowgli. Expect delicious Indian cuisine, exotic cocktails and banging desserts. Their tiffin boxes are a must-try, pay £18 for a surprise combo of meat, veggies and carbs all picked by the chef. This place is also stunning, so it's worth getting a few snaps of the friends and fam whilst you're gathered there together.
Eating pizza solves all of life's problems, trust us. Ensure to book a table at Pizza Pilgrims after a long, hard day of exploring Oxford. They've got a private terrace that looks out onto the countryside, retro arcade games, and a fabulous photo booth to make some memories. And the pizza is amazing too. Ensure to finish the meal with a sweet treat, their 'nutellamisu' is an absolute must-try.
Heading to Oxford for a special occasion? Or just looking to get a bit boozy? Either way, Becky's bottomless brunch should be on your list. Make your way through the unassuming Smeg fridge in The Breakfast Club to find Backseat Becky's, a quirky little tiki cocktail bar. For just £35 per person, you can enjoy two hours of bottomless prosecco, bucks fizz or draft beer and a Breakfast Club dish - have you got your ticket yet? 
Situated on the rooftop of the Westgate shopping centre is The Alchemist, an absolute gem if you love cocktails. Not only does this place boast amazing views of the city, but they also do the funkiest cocktails you can imagine. Think colour-changing concoctions, plenty of dry ice and pipe-shaped glasses. You name it, they've got it. They've also got an extensive food menu full of burgers, steaks and smoking boards for those feeling a bit peckish.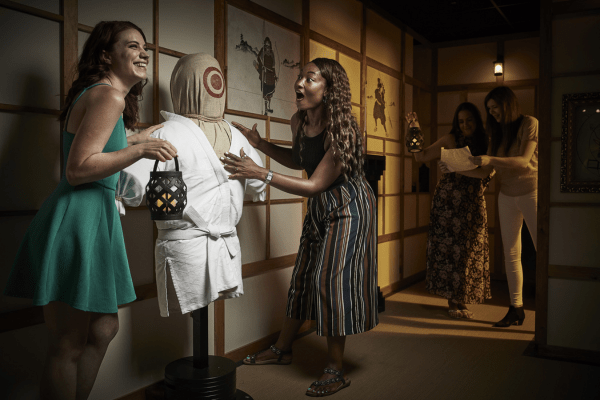 Looking for excitement and intrigue whilst in Oxford? Escape Hunt is the place to visit. Head down with friends and family to solve a series of clues in order to escape. Choose from a whole host of scenarios including a sinking pirate ship, Alice in Wonderland and the Wild West. For those wanting a more outdoorsy experience, choose the challenge that takes you around the city to solve all the hidden clues - it's described as an escape room with no doors…
The Oxford Outdoor Treasure Hunt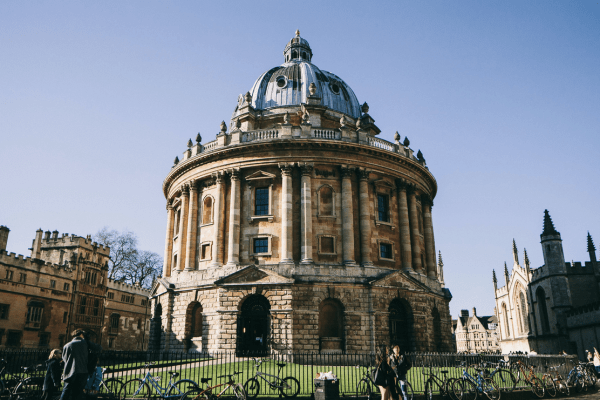 Another one for the detectives. Take to the streets of Oxford to solve clues to find the hidden treasure. You'll get your very own tour, delivering into the history of the famous university, as well as all the old British pubs en route. All clues and instructions are emailed in advance, allowing you to plan your routes before the big quest begins. Ensure to wear a coat in the winter months, otherwise you might be a tad chilly.
Experience the magic of Blenheim Palace if you're planning a Christmas getaway to Oxford. Their Christmas lights trail is a stunner - expect heart-shaped arches, glistening tunnels and an eight-metre long sphere filled with 20,000 lights. Impressive, right? And for all Disney lovers, this year the palace is putting on a retelling of Sleeping Beauty. Creep through the evil fairy's spooky lair as you make your way to Aurora's candle-lit bed chamber. It's the perfect family activity.
Think you could give Mariah Carey a run for her money? Why not show off your skills at O'Neill's Christmas karaoke. They've got plenty of festive bangers in the bank, so prepare your voice (and ear drums). Make the most of their happy hour deals and student offers, where you can nab lunch and a drink for just £8.50 on a weekday. You can even swindle two cocktails from £12 between Sunday and Thursday every week.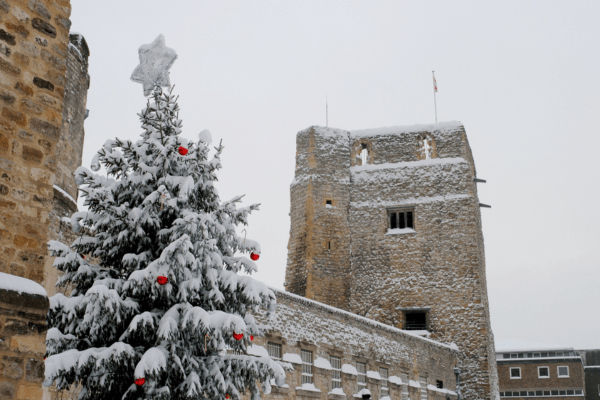 Ensure Oxford Castle is on your radar this festive season. Book in for their Christmas trail, where you'll be taken around different historical points of the site by one of Santa's elves. Explore St George's Tower, the Norman Crypt and the old Victorian prison wing. At the end of the tour, you'll get to meet Father Christmas himself too. You can even do a lantern-led tour throughout December for those wanting a creepier atmosphere (who knows; you might even spot a ghost or two).
If you're wanting a winter escape without leaving the country, why not book a coach to Oxford and head to Comptoir Libanais instead? This place is all about vibrancy and colour, whilst showcasing some delicious Middle Eastern dishes for you to enjoy. They're even putting on a festive feast menu, featuring things like Lebanese wings, baba ghanuj and pan-roasted sea bass. Enjoy all of that (and more) for just £24.95 between two.
Book your travel to Oxford this winter here.
For more info on the best Christmas events in the UK, visit DesignMyNight.com and follow them on Instagram and Facebook; @DesignMyNight.