Longleat Maze - National Wonders
 Published - 8 July 2019
Prepare to be a-MAZE-d 
When you think of Longleat House, the first things that come to mind could be its rich history, beautiful gardens or even its safari park. But did you know Longleat House is home to the UK's largest hedge maze?
Made up of over a whopping 16,000 yew trees the maze has been an addition to the house since 1975. With its own dedicated stilt-wearing groundsmen the maze is required to be trimmed pretty regularly and with over 2 miles of path that can be a long task.
We had been told that the maze can take between 20 to 90 minutes to complete, that sounded like a challenge. So naturally, we decided to send Ben there to put this to the test!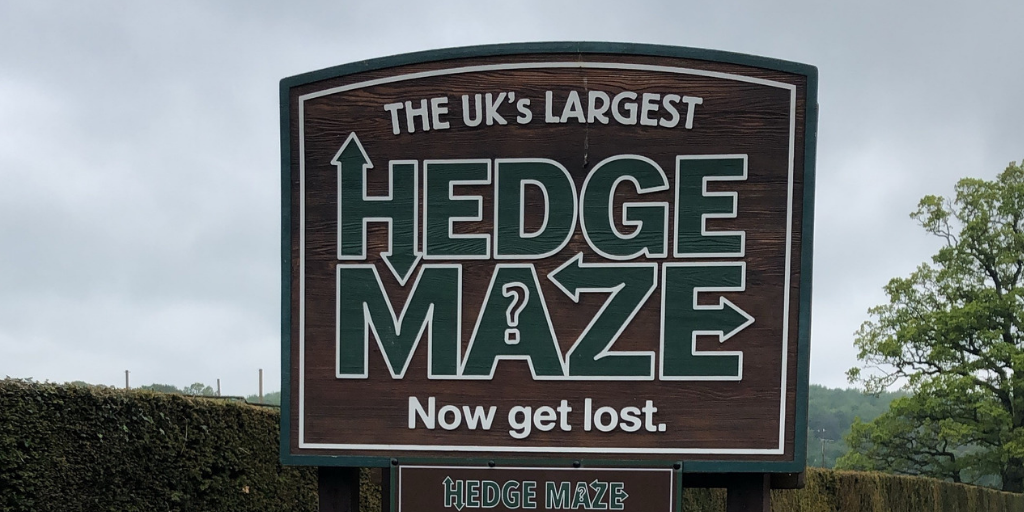 Longleat House and grounds have been a long-standing Elizabethan landmark since its acquisition way back in 1540 for a bargain £53! Not only was this national wonder a historic snip but it also made history by being the first safari park outside of Africa. Not your typical Elizabethan house ay?!
Now Longleat is currently housed by the eccentric and reclusive Alexander Thynn, the 7th Marquess of Bath, it's safe to say the home is filled with some pretty intriguing items. Known mostly for his interesting fashion choices, Alex Thynn is the relative of initial owner John Thynne who first finished building the home back in 1580.
That's the history now it's time to see how Ben tackled the largest hedge maze in the UK!
Official Coach Supplier to Wembley Stadium
© Copyright National Express Ltd 2019
Searching for the best fares and times