Digbeth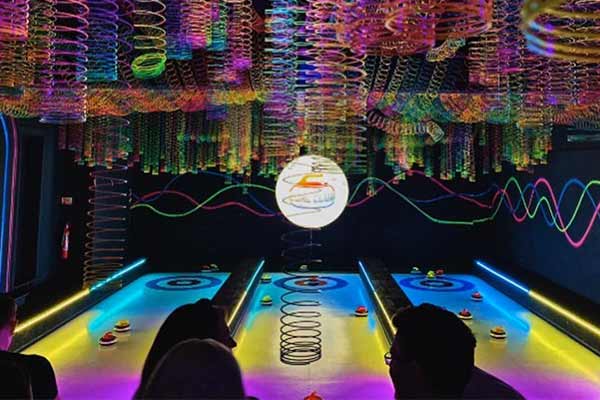 Image courtesy of Twitter - @TFloodgate
The emergence of Digbeth as Birmingham's top activity-based night out came as a bit of a surprise, but it has been a popular surprise nonetheless!
Begin your night at the place some say started it all, Digbeth Dining Club. This complex of independent bars and incredible street food vendors will leave your taste buds fully satisfied prior to a few drinks. Always a winner in the veggie/vegan category too with dedicated herbivore nights on occasion.
Continue on with a stop off at Ghetto Golf (bookings required) for a casual mix of mini-golf, classic hip-hop, graffiti and neon art and their own themed cocktails. Not feeling the golf? Visit their sister bar, Birdies, made entirely from shipping containers! Or head to Digbrew, Digbeth's finest microbrewery and taproom, for some of the freshest beers in Brum.
Alternatively, if you're looking for some more fun and games, The Floodgate offers a vibrant bar experience complete with baseball batting cages, table golf and curling! Meanwhile, DropShot is your place for a little ping pong and incredible wood-fired pizza. Lastly, NQ64 gives you your fix of classic console and old-school arcade gaming to treat the nerd inside us all.