1. London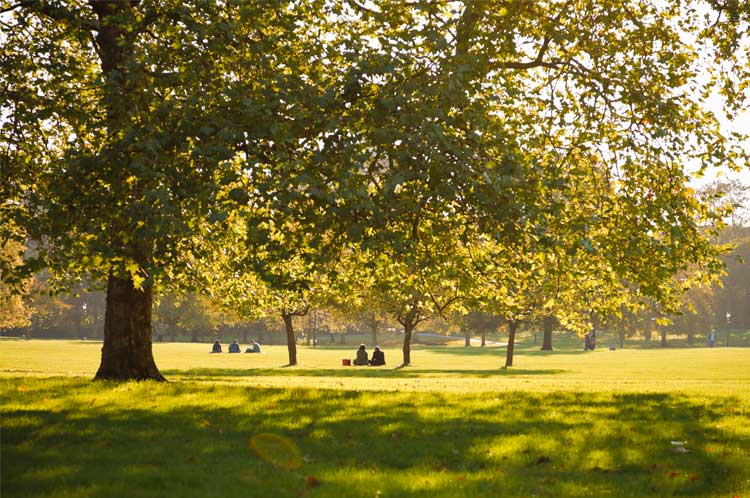 Live it up one of London's beautiful parks
Where: St James' Park or Primrose Hill in Regent's Park
For those seeking a picnic in the heart of a busy city, hop on the coach and head straight to London – the capital will utterly spoil you with its range of open spaces.
If avoiding tourists is the number one priority on your list, we'd recommend St James' Park in Westminster – it's far out enough from central London that you won't be bombarded by bustling bodies (perhaps just a pelican or two). Conveniently situated nearby a number of our coach stops, getting there will be a breeze and, as one of the most picturesque parks in the city, you'll have magnificent views of Buckingham Palace meaning you may even catch a changing of the guard procession – the ultimate I've visited London experience, if you ask us!
Another favourite to lay down a blanket in is Primrose Hill. At over 60 metres above sea level, you'll have a stunning view of the sprawling city skyline. Pretty romantic if you planned a picnic with that special someone, don't you think? Although, if the convo does (somehow) start to dry up, filling that awkward silence is easy – just get snapping! Trust us when we say once you've captured that view and splattered it on your Insta, you'll soon be the envy of photographers everywhere.
And the best bit? If you listen closely and you may just hear the roar of a lion too, as you're right next to London Zoo, which gives you the perfect excuse for a post-picnic visit.
Image credit: visitbritainimages.com