As an aspiring performer with dyslexia, Annabella loves the violin and has the ambition to study the instrument at the Royal College of Music. So when Annabella's mum, Helen, nominated her to receive her festive wish of a trip to London and to see a West End show with her family, we just had to help. 
So with a flick of our magic wand, we created the Annabella Express to take Annabella, Mum, Dad, Nan and Grandad from Sheffield to London. As well as tickets to see the fantastic musical "The Snowman", but the fun didn't stop there...
Little did Annabella know, we had an extra special surprise up our sleeve. As we know how much she dreams of being a performer, we arranged with the cast of "The Snowman" to bring her up on stage from the audience mid-show! Whilst on stage Annabella spoke about her dreams of being a musician with Santa and even got to play some of the instruments being used by the shows' orchestra.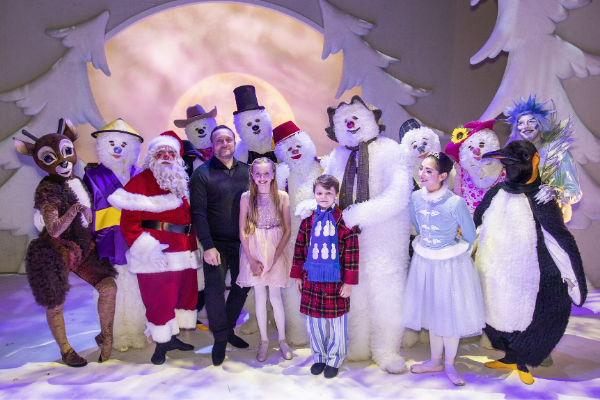 The family also spent their weekend in the capital sightseeing, with a River Thames cruise, shopping and even a spot of ice skating. Annabella's mum was over the moon their moment was chosen saying
"My daughter works incredibly hard and has to put in extra effort in everything she does. She plays the violin and works her socks off both in and out of school to be the best she can be."
"She deserves a special moment with her family. She cares deeply about others and is hoping to use her talent to perform in charity concerts in the future.

"The whole weekend was a dream come true for Annabella. She's a very special girl with a huge heart who cares for everyone." 
We are so happy that Annabella enjoyed her special Christmas Moment, if you want to see what she and the Dennison family got up to watch the video below...