2. Enjoy the countryside whilst in the city. Yes, really!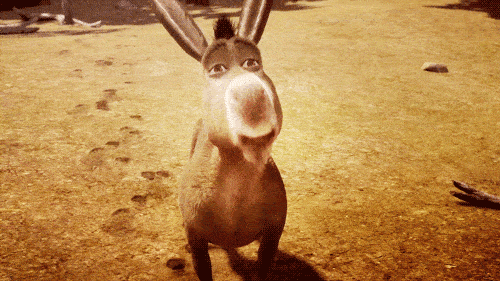 Where: Hackney City Farm, 1a Goldsmiths Row, E2 8QA
Would anyone really say no to seeing adorable animals without paying a single penny? Not that we know of, and seeing as Hackney City Farm has brought the countryside's cutest to the heart of the city, there's no way you can't visit.
Once the site of a brewery (and apparently haunted too, but we'll steer clear of any chicken-like ghosts for now), the ever-popular farm is home to donkeys, pigs, goats, rabbits, and sheep… to name a few.
And, whilst we're on the topic of ghosts, if you fancy reenacting that iconic movie scene, the farm also holds pottery classes twice a week (as well as mosaic classes, which just so happen to be perfect for those of you that may end up smashing their pottery masterpiece #silverlings).
Image credit: giphy.com