Winchester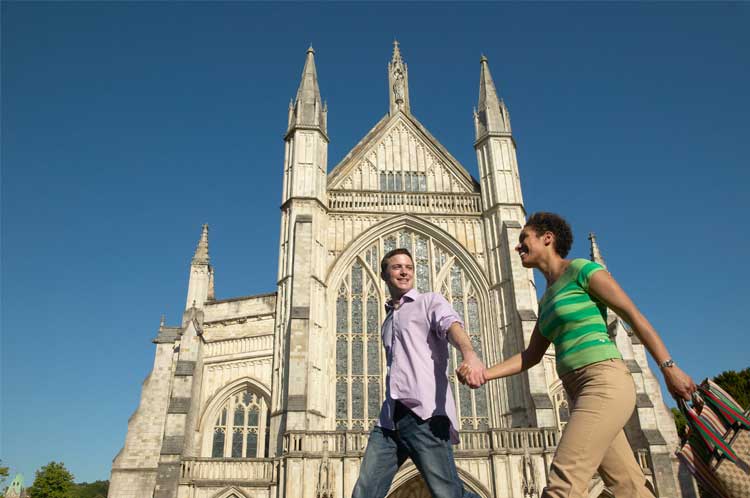 Okay, so it may have been a backdrop to scenes in the weep-worthy Les Mis film (yes, really!) but, let us assure you, a visit to the medieval city of Winchester will fill you with nothing but smiles. Not only is it a city full of culture inspiring the likes of Jane Austen and John Keats, but Winchester has recently been voted as the best place to live in the UK in terms of quality of life.
You can get a flavour for the city's charm with a visit to its 1,000 year old cathedral, one of the most awe-inspiring buildings in southern England where you can see see both medieval carvings and contemporary art, watch open-air theatre performances and even enjoy a spot of Hampshire cream tea at its café.
Once you've had your fill of culture, there's no better place to go than straight to the pub. As the brightest and best pub in the heart of the city, we'd recommend Alfie's Winchester, which the locals say is 'the watering hole literally everyone retreats to after midnight'. And, correct us if we're wrong, but we're pretty sure there's nowhere else where you can sit comfortably in a pub and slurp away at smurf-themed cocktails, right?
Image credit: visitbritainimages.com