Renewable energy in Costa Rica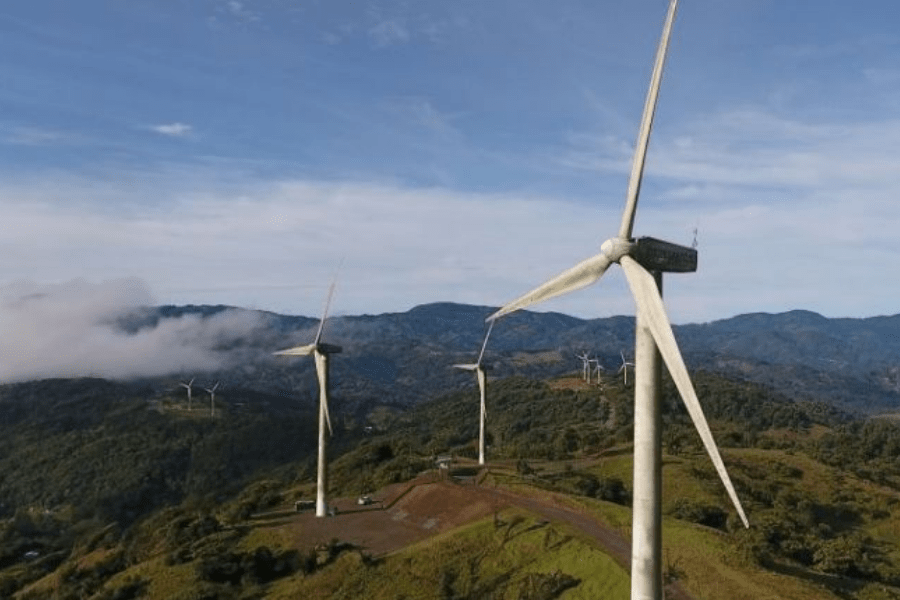 The first of 3 projects you can support by offsetting your carbon is a wind power project in the Los Santos region of Costa Rica. Helping to create clean electricity and displace carbon emissions generated by other power plants in the country, it's the first wind farm to be developed in Costa Rica. Reducing 15,000 tonnes of CO2 a year.
While generating clean electricity, the project aims to achieve sustainable and economic development by supporting the local communities nearby. By providing electricity to over 50,000 people, improving infrastructure as well as educating the population on sustainable energy consumption, climate change and biodiversity.
The project is also creating actual employment opportunities and business opportunities for local inhabitants to work at the Wind Farm. Offering all its staff members and on-site personnel regular contracts which include contributions to social security and insurance.